Ex-'View' Co-Host Barbara Walters Reportedly Suffering From Senile Dementia -- Talk Show Guest Spot Is Scrapped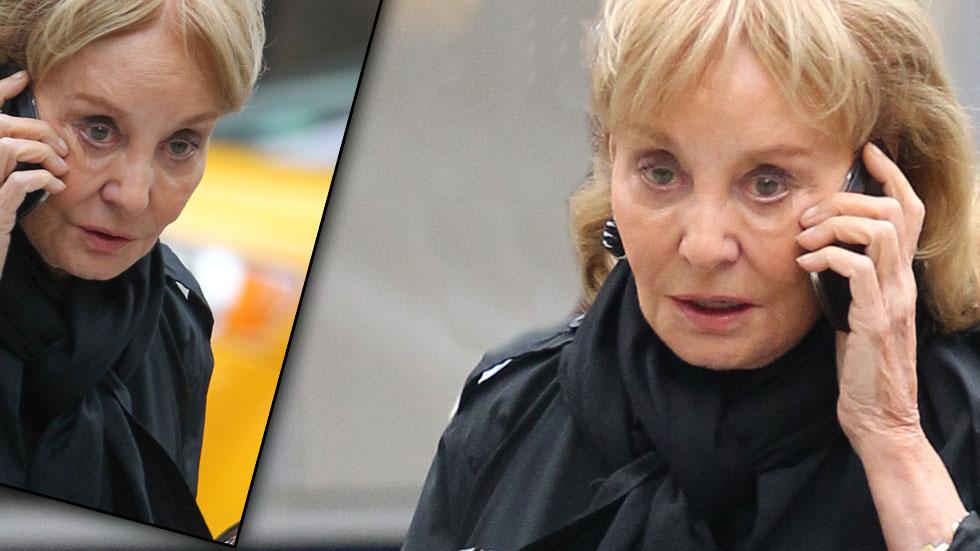 Friends fear that TV news icon Barbara Walters may be suffering from senile dementia in her retirement, the new issue of The National ENQUIRER reports.
According to a source, pals and colleagues have noticed that Walters, 85, is starting to have memory lapses.
And her state is so serious that a planned guest spot for Walters on The View, the talk show she once reigned over, was scrapped, The ENQUIRER notes.
Article continues below advertisement
"Barbara was supposed to go on 'The View' now that the new season has begun," a source told The ENQUIRER. "But network brass deep-sixed the idea—scared of what she'd say on live TV."
As RadarOnline.com has reported, sources recently told the NY Post that Walters wanted to make a special cameo on the September premiere episode of the revamped talk show now featuring Rosie O'Donnell, but ABC execs passed on the idea.
Towards the end of her long run on The View, Walters faced criticism for appearing addled and odd on air, defending Woody Allen's parenting and proclaiming she owned a vibrator.
For more on the Walters dementia claims story, pick up the latest issue of The ENQUIRER, on stands now.