Exclusive
Get Over It! Ann Curry Should 'Stop Playing The Victim,' TV Insider Says — Claims She 'Isolated' Herself, Wasn't 'Bullied' By Katie Couric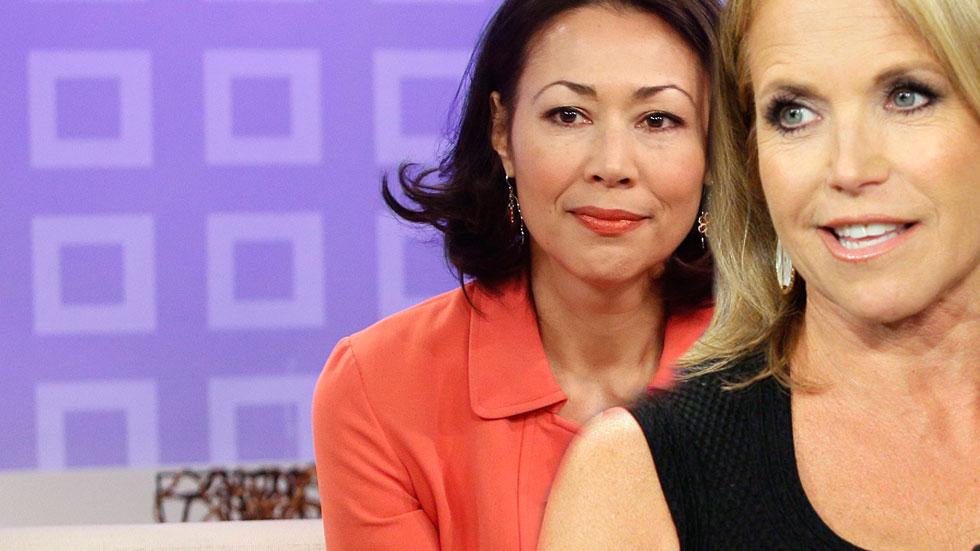 More than a year after Ann Curry left the TODAY show, the drama surrounding her split is old news. But as new details of behind-the-scenes "bullying" emerge in a shocking new tell-all, sources say there's consensus among industry insiders — Curry and her defenders need to get over it!
"The drama is just never ending! The onslaught of stories portraying Ann as a victim won't stop," a TV insider told RadarOnline.com. "No one can forget how she was fired by TODAY, and the lack of chemistry she had with Matt Lauer. In that cycle, it was 'poor Ann', and here we go again!"
Article continues below advertisement
As RadarOnline.com has reported, Sheila Weller's new tell-all, The News Sorority, claims Katie Couric terrorized Curry, 57, before the co-host's departure from the NBC morning show in 2006.
"Katie was a bully and Ann was the victim​," an industry source told the author.
The mother of two, 57, even allegedly slammed Curry's style to her face.
"Katie often threw Ann off balance by criticizing Ann's clothing choices just before they went on air," Weller writes in her book.
But insiders say any feud is long over.
"Katie Couric has been gone from NBC for years," the source told RadarOnline.com. "Why is all of this being brought up now?"
The source continued, "Ann needs to stop playing the role of a victim and move on. People forget, Ann is no shrinking violet. She has interviewed the President of Iran! She is tough as nails. This notion that she is absolutely helpless and the wounded party all the time is just wrong."
Article continues below advertisement
In 2013, Curry was famously dumped as TODAY's co-host one year after her promotion to the role.
The insider admitted that at that time, "there definitely was a different culture at TODAY under former executive producer Jim Bell. Jim was the one who named the plan to fire Ann 'Operation Kill Bambi.'"
"But after Jim left the show, and Don Nash took over, the show began to run much smoother. It was a much healthier environment," the source said.
And while it was an open secret that Couric was indeed "difficult to work with...Ann always isolated herself from the cast and crew when she read the news. She always made it known that her heart was in hard news, and resented having to do cooking segments on TODAY."
"Well, then you can't be on morning television and not do that!" the source said. "Bryant Gumbel, Matt Lauer, and Al Roker have all done cooking spots as well."
Article continues below advertisement
Meanwhile, in a sign that the aftershocks of her unceremonious departure have subsided, TODAY continues to chip away at Good Morning America's number one spot in the morning ratings race.
According to the Peacock network, TODAY was the number one news morning program in the key 18-49 demographic for the 22nd straight season and "closed the total viewer gap with GMA versus the 2012/2013 season, posting the largest growth of the morning news shows season-to-season."
The whole resurrection of the drama in the new tell-all at this moment "also stinks of sexism," the insider said. "There aren't any books about the rivalries and in-fighting among male anchors. Why is that? It takes away from the professionalism and hard work that everyone puts into putting on a first class news program. Enough is enough."