Tony Stewart Crash: Investigation Continues Into Crash, Vet Pulls Out Of 2nd Race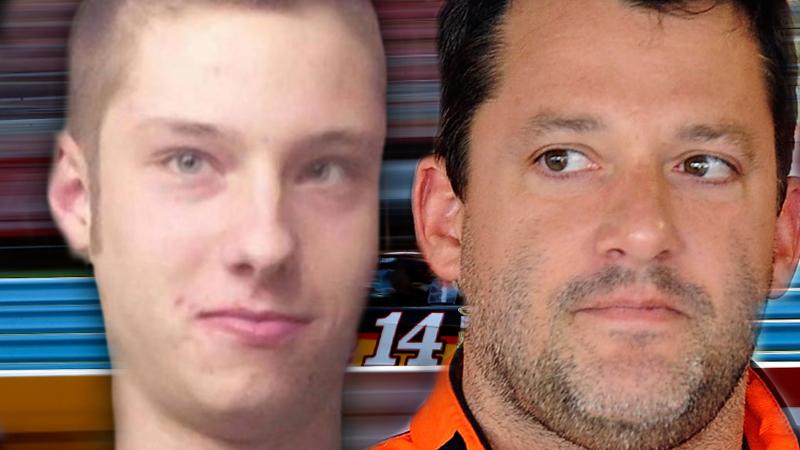 The investigation continues into the death of 20-year-old auto racing prospect Kevin Ward Jr., who perished Saturday after he was struck by NASCAR standout Tony Stewart's car, with authorities saying Monday that no punitive actions have been taken against the 43-year-old veteran.
"There no facts that exist that support any criminal behavior or conduct," Ontario County Sheriff Philip Povero said Monday, "or that any probable cause of a criminal act, in this investigation."
Article continues below advertisement
The investigation could take months, ESPN reported, as officials continue to interview witnesses, solicit the public for any videos taken, and survey lighting conditions at New York's Canandaigua Motorsports Park, where the fatal incident occurred.
The three-time champion, who subsequently pulled out of a race Sunday, continues to keep a low profile, withdrawing from another dirt track race he was scheduled for this Sunday at Plymouth Speedway in Plymouth, Indiana.
"We at Plymouth Speedway extend our deepest condolences and prayers to the family of Kevin Ward Jr. and thoughts and prayers to Tony Stewart and his family," reps for the track said. "Tony Stewart will not be racing at Plymouth Speedway this Saturday. More information on the weekend's racing will be announced this week."
NASCAR spokesman Mike Arning said that the racing mainstay "will have as much time as he needs" to remain sidelined.
Article continues below advertisement
"It is still an emotional time for all involved, Tony included. He is grieving, and grief doesn't have a timetable."
As we previously reported, in the deadly incident that was filmed by a fan, Ward's #13 vehicle was swiped by Stewart's #14.
Ward got out of his car and began roaming the track, pointing at Stewart's car; when he approached closely, Stewart's car fishtailed and struck Ward, with an onlooker bellowing, "Tony Stewart hit that guy!"
The NASCAR stalwart said in a statement following the death: "There aren't words to describe the sadness I feel about the accident that took the life of Kevin Ward Jr."
"It's a very emotional time for all involved, and it is the reason I've decided not to participate in today's race at Watkins Glen. My thoughts and prayers are with his family, friends and everyone affected by this tragedy."
Ward's funeral is slated for Wednesday at Boonville, New York's Trainor Funeral Home.
Watch the video on RadarOnline.com: