Exclusive
Hell On Wheels: Mom Of Fatal NASCAR Driver Tony Stewart's Ex Reveals His 'Temper' & 'Mean Streak': He's 'A Very Nasty Guy'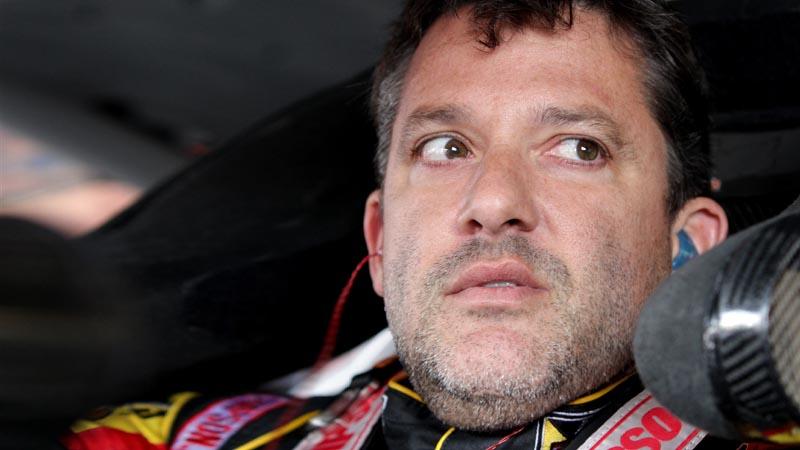 Article continues below advertisement
Stewart is an "egotistical, selfish, self-centered, narcissistic SOB," according to Karen Kirk, the mother of Stewart's former girlfriend, Tara Roquemore.
Kirk says, "He was a very, very nasty guy."
Roquemore and Stewart dated in 2005 and 2006, finally breaking up at the end of 2007. And after getting to know him, Kirk says she was not impressed.
Stewart "didn't care what Tara wanted, and he was very manipulative," Kirk claims. "He did not treat her right, not at all."
Even worse, Kirk claims, he had a dark side.
"He could be nice enough when he wanted to be, but he also had a mean streak," Kirk says. "Everything was all about him. He got mad at me all the time."
"Tony would say to me, 'I'm a multi-millionaire! I deserve respect, and you should treat me like that!'" she claims. "I told him, 'I don't care who you are! If you don't try to get along with other people … you're nobody!'"
Article continues below advertisement
Stewart "has a terrible temper," she continues, "which I saw several times."
During one family dinner at a Mexican restaurant, she claims, "He got smart with me … So, I said something back to him and he jumped up and took off like a bat out of hell. He drove off in my daughter's car and left us there!"
Still, despite the fact that Kirk claims to have seen Stewart's dark side, she doesn't believe he's at fault for Ward's death on Saturday night in New York. As RadarOnline.com has reported, Ward was killed when Stewart's car fishtailed into his during a heated exchange.
"To me, it looked like the car in front of Tony swerved to miss the guy, then he went straight," Kirk says. "But I don't think Tony would have intentionally hit him. Look, I don't like him personally, but I don't think he's capable of murder."
Still, she says, "He does have a hot head and he needs to go to anger management!"
Empire Super Sprints race director and president Chuck Miller told USA Today that there was "no history" between Stewart and Ward, and that the incident was only an unfortunate reflection of "the competitive nature of the game."
But Ontario County Sheriff Phillip Povero said Sunday that charges against Stewart could still be in the offing.