Exclusive
Emily Maynard's Daughter's Grandparents 'Went Out Of Their Way' To Secure Her Future, Pulled Strings To Get Her Job, Offered To Pay Salary!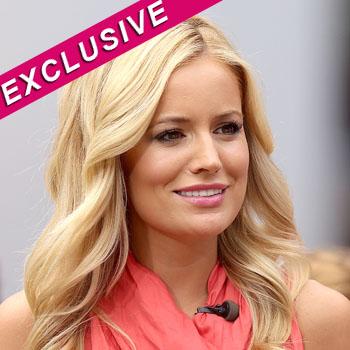 Article continues below advertisement
According to a well placed insider, after Emily's fiancé Ricky Hendrick tragically died in a plane crash while she was pregnant with their daughter Ricki, his parents, Linda and Rick Hendrick, vowed to make sure their grandchild would be taken care of.
"Mr. and Mrs. Hendrick both donated and raised a lot of money for the Levine Children's Hospital in Charlotte so one day Rick went in and asked his close friend, who was one of the bosses, if they would give Emily a job," the insider says.
HOTOS: The Hottest Beach Bodies Of The Bachelor & The Bachelorette!
"But Emily didn't have the proper advanced degrees on her resume and wasn't as accomplished as she needed to be to secure a position there, so, as a sweetener, Mr. Hendrick offered to secretly pay her salary on the behalf of the hospital.
However, according to the source, the hospital eventually agreed to hire Emily as a favor to Rick and turned down his kind offer of financial support.
Article continues below advertisement
"Eventually Emily went on to The Bachelor and never went back to work at the hospital after that," the source says.
"Both Rick and Linda went out of their way to ensure Emily could provide a decent future for Ricki and that they would want for nothing."
As RadarOnline.com exclusively reported earlier this month, since become a reality-TV star, Emily had a falling out with Ricki's grandparents and is "desperate" to reconcile -- because she needs their continued financial support!