NASCAR Star Tony Stewart Accidentally Kills Fellow Racer Kevin Ward Jr. In Tragic Track Accident WATCH The Shocking Video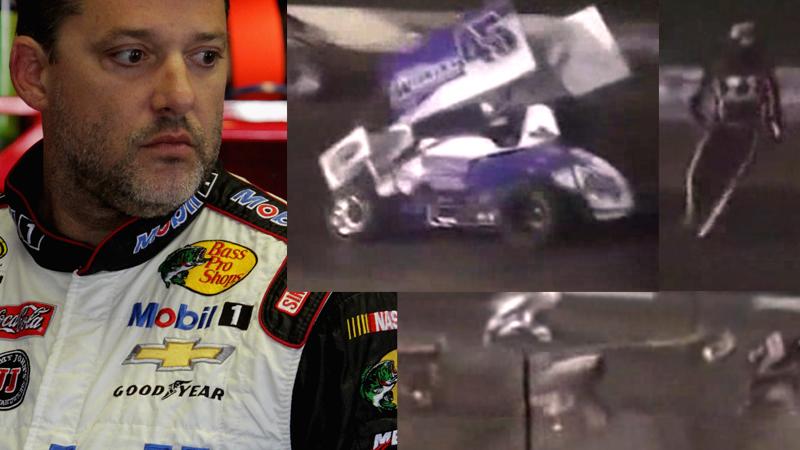 NASCAR champion Tony Stewart accidentally struck and killed fellow auto racer Kevin Ward Jr. on Saturday night- and the horrific tragedy was caught on tape.
In the shocking fan video taken at the Canandaigua Motorsports Park in upstate New York, the 20-year-old exits his #13 vehicle after Stewart, #14, swipes him.
A seemingly angry Ward walks around the track as the 43-year-old completes another lap and suddenly strikes him.
Article continues below advertisement
Viewers began screaming in horror after Stewart's vehicle drags Ward's body.
"Tony Stewart hit that guy!" a man shouts.
Ward was later declared dead at a local hospital.
In the aftermath of the tragedy, Stewart has bowed out of a NASCAR race on Sunday.
"There aren't words to describe the sadness I feel about the accident that took the life of Kevin Ward Jr.," Stewart said in a statement on August 10. "It's a very emotional time for all involved...My thoughts and prayers are with his family, friends and everyone affected by this tragedy."
Ontario County Sheriff Philip C. Povero announced that there are no criminal charges pending, confirming the incident to simply be a tragic accident.
To see the incident, watch the video below. Viewer discretion is advised.