'Orange Is The New Black' Star Michelle Hurst 'Waking Up' After 16 Days In Medically Induced Coma After Car Accident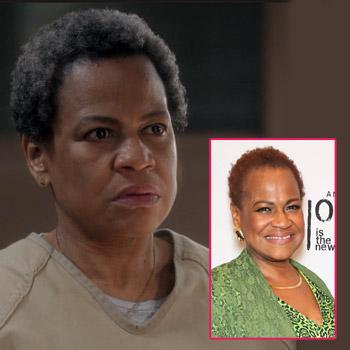 Michelle Hurst, best known for her role of Miss Claudette in the Netflix series Orange Is The New Black, is finally waking up after 16 days in a medically induced coma following a car accident, the actress' rep confirmed to RadarOnline.com.
She suffered major injuries and to avoid movement while doctors did multiple surgeries near her spine, she was put in a medically induced coma.
Hurst spent 16 days in a coma before "waking up." She is recovering in ICU at UNC Chapel Hill Hospital in North Carolina.
Article continues below advertisement
An online fundraiser has been set up to help Hurst pay off the medical expenses.
The goal is to raise $5,000. All the money will go through her sister to help pay for her expenses and time off of work.
After donations began to roll in, the fundraising organizers updated supporters about Hurst's condition: "She is progressing slowly, but progressing! She is out of the medically induced coma and is responsive."