Exclusive
Sonja Morgan's Ex-Husband Allegedly Refuses To Pay His Legal Bills — Attorney Files Motion To Drop Him As A Client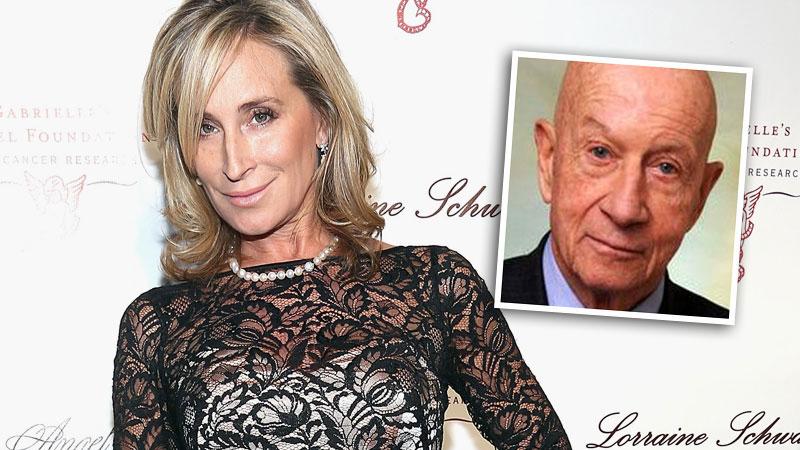 Sonja Morgan's ex-husband has amassed legal bills fighting his former wife in court that he's allegedly not paying, so his legal team filed a motion to drop him as a client, RadarOnline.com is exclusively reporting.
Since their split in 2008, the Real Housewives of New York City star and John Morgan — J.P. Morgan heir — have been battling in federal court as part of Sonja's bankruptcy case on various issues including unpaid alimony, $3 million owed to her in the divorce and control of their Colorado mansion.
Article continues below advertisement
Furthermore, Sonja claimed in her bankruptcy petition that John owed her a total of $302,000 in unpaid alimony along with a $3 million lump sum as part of their divorce, but John filed documents stating he is appealing the divorce judgement.
So on Aug. 13, 2014 John's attorney filed a Motion To Withdraw request with the Bankruptcy court in New York claiming the two have "terminated the attorney-client relationship."
Article continues below advertisement
"Mr. Morgan has failed to make any meaningful or credible attempt to pay outstanding legal invoices since August, 2012, despite having the financial ability to do so," the papers state.
As RadarOnline.com previously reported, Sonja recently sold her French estate for $5.7 million in an effort to help pay off some of her $7 million bankruptcy judgement.
John has an estimated net worth of $100 million and lives on a $19 million private island in Connecticut.
The bankruptcy judge has yet to rule on whether the lawyer can drop John.