Exclusive
'RHONYC' Star Sonya Morgan Forced Into Bankruptcy Over $8.5M Lawsuit Loss, Might Have To Sell Her Townhouse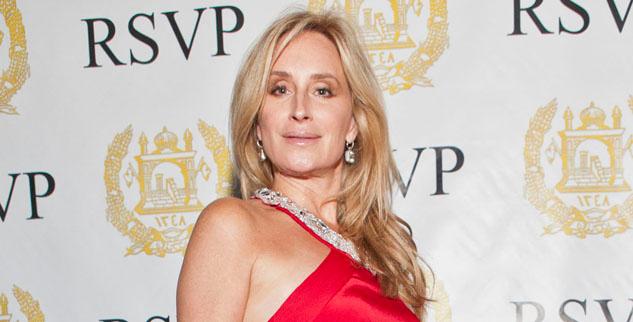 Real Housewives of New York City star Sonja Morgan could be forced to sell her beloved townhouse after suffering a huge legal and financial setback, RadarOnline.com is exclusively reporting.
Morgan was successfully sued by Hannibal Pictures for failure to raise money for a film involving John Travolta — and the reality TV star was forced to file for bankruptcy because of the $7 million judgement -- which reached a staggering $8.5 million total with interest and attorneys' fees included.
Article continues below advertisement
The divorcee had hoped to have the judgement thrown out on a minor legal technicality, and the judge not only upheld the financial settlement, but gave Hannibal Pictures an additional year to enforce a lien on Morgan's earnings and assets.
On Dec. 17, 2013, Los Angeles Superior Court Judge Rita Miller signed off on the lien being extended until Jan. 13, 2015.
Check Out The Exclusive Pics Of Morgan Performing At Birdland
Hannibal Pictures -- a Los Angeles based company which specializes in international co-productions of English language motion pictures — can proceed and collect the $8.5 million judgement from Morgan and force her to sell her house.