Exclusive
David Cassidy's Alleged Love Child Pens Emotional Plea To Connect With Him – Read Her Touching Words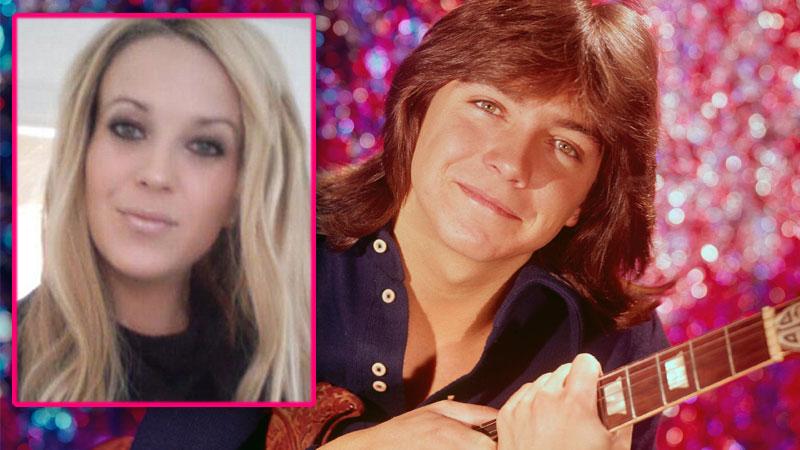 After several failed attempts at making contact with the man she truly believes is her biological father, Shelly Wright's dream is as strong as ever.
Wright talked to RadarOnline.com exclusively in October 2013 about how her mother revealed to her that her real dad was teen heartthrob David Cassidy. And more than a year later, Wright has yet to give up on her dream of making contact with her purported father.
Article continues below advertisement
Cassidy's attempts have included demanding a DNA test via his publicist - she claims she was tricked with a phony hair - and reaching out to his son, Beau. Now, Wright is making another desperate attempt via an open letter obtained by Radar.
In a heartbreaking plea to The Partridge Family star, Wright promises that she's not after his money. She only wants to reconnect with the man she truly believes is her dad.
Here is her letter to Cassidy:
This is my cry: that the truth be revealed! All I want is to find my father – my real father.
Growing up, I never looked like the man who was raising me as his daughter – and my whole family talked about it.
Finally, I confronted my mother. She revealed that she'd had a one-night stand with David Cassidy in Nashville in 1973. When I Googled him, I realized that I looked amazingly like David, and his daughter Katie.
MORE ON:
The National Enquirer
Article continues below advertisement
For two years, I kept my story secret. But my whole being yearned to know the truth, and I reached out to David's publicist. I asked her to set up a meeting with David when he per formed near my home. But she refused.
Eventually, the publicist agreed to have David to submit to a DNA test. But she tricked me with a fake test.
After that, I contacted David's son Beau through Twitter. Beau said that he'd help get David to agree to a DNA test. So I sent him a DNA kit. But Beau hasn't gotten back to me.
Someone said to me, "Shelly, you're 40, get over it." But for me, "getting over it " is not an option. Something deep inside is urging me to push on and find the truth.
So I'm reaching out to David ...
This is not a gimmick. It's not a game. I'm frustrated and desperate, and I just want David to know that I've been trying to contact him.
And I'm not trying to embarrass anyone. It's not my fault David is a celebrity. Everyone deserves to know who their father is – even if that man is famous.
And this isn't about money or fame. My husband has a good job. We have a good life. A well-known daytime talk show offered me a lot of money to tell my story. But I didn't do it – because my quest is to find my father. That's all.
From the bottom of my heart, I'm begging David Cassidy – the man that I believe is my father – to agree to a DNA test.
Then, and only then, will I find the truth.
Do you think Cassidy should give her the DNA test and settle this once and for all? Let us know in the comments!