Exclusive
David Cassidy's 'Frustrated' Love Child Demands DNA Test From Singer: 'Just Step Up To The Plate, David!'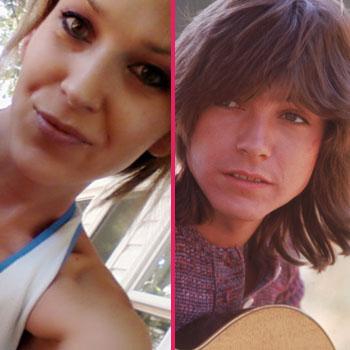 What is David Cassidy so afraid of? The alleged love child of the "I Think I Love You" singer shared her darkest secret with the world in an exclusive with RadarOnline.com last month, and after Cassidy stayed silent, she's speaking out again begging for closure from the man she believes is her father. "I'm so frustrated," Shelly Wright, tells RadarOnline.com exclusively. "I feel like I've lost a lot by doing this, putting myself out there. I've poured out my heart and soul and I feel like I'm still being ignored."
Article continues below advertisement
"Another point that I want people to know is that I've known this for almost two years and didn't go public with it," Wright says. "I'm so sick of people saying I'm out for the money or for the fame. If I wanted fame and money, I would have gone public with this a long time ago! I've kept it private and silent for a while, and now I've decided to go forward because David's been ignoring me. I tried to go through his publicist and she did some shady things to me. What am I supposed to do?"
Indeed, Wright's expose with RadarOnline.com, as well as a subsequent feature in Globe magazine have provoked nary a peep from Cassidy's camp.
"Just step up to the plate, David!" Wright demands. "How hard is it? This silence is just making him look more suspicious."
"What is he so afraid of?" she asks. "That I really am his daughter? Is he that scared? I'm just dumbfounded and I don't know what to do at this point."
Wright already attempted to secure a DNA test through Cassidy's publicist, but the rep submitted hair that she later admitted was not Cassidy's. Wright also attempted to contact Cassidy's son, Beau, but after he initially promised to help her, he's gone silent as well. Now, she wants the former Partridge Family star to submit to a DNA test and settle the issue once and for all.
"David and his publicist have had a while to come up with an excuse to explain it all away, but they haven't said anything because it's true," Wright says. "I don't want money or fame. I just want to meet my dad. I want some closure."