EXCLUSIVE INTERVIEW: David Cassidy's Brother 'Shocked & Surprised' At His DUI Arrest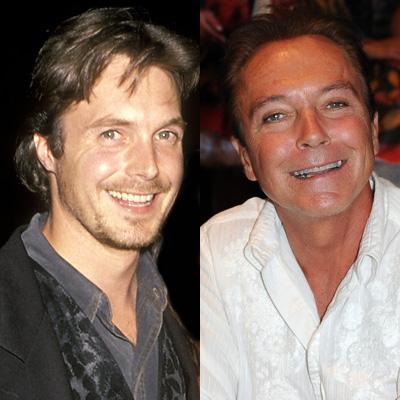 David Cassidy's younger brother Ryan Cassidy exclusively told RadarOnline.com Thursday that he was "shocked and surprised" that his famous sibling had been arrested in Florida for a DUI.
Ryan, an actor and set designer, says he spoke with David just last week and said that he was "doing fine ".
As RadarOnline.com previously reported, the former Partridge Family star, 60, was taken into custody Wednesday night after the Florida Highway Patrol pulled him over for driving erratically in St. Lucie County.
Article continues below advertisement
Ryan Cassidy told us: "I'm shocked and surprised. I just spoke with David last week and he was doing fine actually.
"I am sure he will be okay though. He did not mention anything wrong, and there were no drinking problems that I know of.
"David will be fine and I am going to try and contact him today."
BREAKING NEWS: Inside David Cassidy's DUI Arrest - Read The Police Report
Ryan Cassidy, 44, has a close relationship with his brother and contributed on David Cassidy's autobiography Could It Be Forever.
David Cassidy - who lives in Fort Lauderdale - told the trooper he'd had a glass of wine around lunch time and took "a hydrocodone" about 3:30 p.m.
Investigators then searched his 2008 Mercedes and found a half empty bottle of bourbon in his vehicle.
Breath tests revealed Cassidy's blood alcohol content at 0.139 and 0.141 -- greater than the 0.08 legal limit.
Cassidy faces charges including DUI, failure to maintain a single lane and having an open container.
The actor posted bail and was released from jail Thursday morning, according to FHP.
"On the advice of counsel, Brian Rodier, it would be improper and premature to make a statement at this time. David would, however, like to assure everyone that he is alright and thank his family, friends and fans for their love and support," according to his publicist Jo-Ann Geffen.
RELATED STORIES: