Exclusive
Newlyweds Scheana Marie & Mike Shay — No Prenup, Hoping For More Reality TV Together — All The Exclusive Details!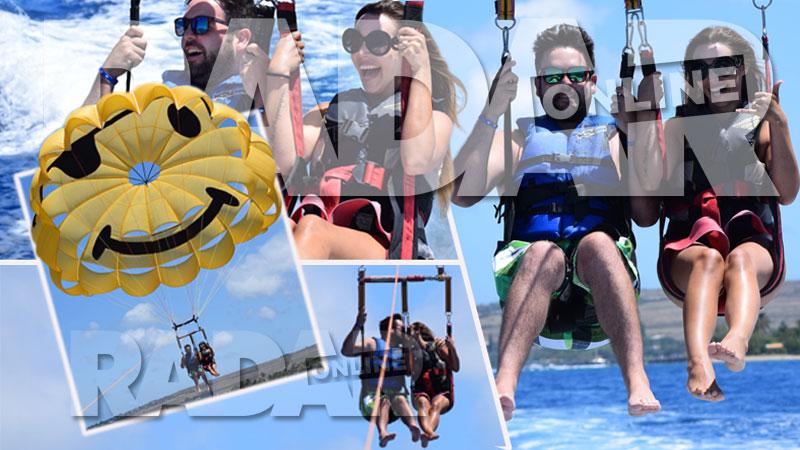 Vanderpump Rules star Scheana Marie married boyfriend Michael Shay on July 27 and only RadarOnline.com has an exclusive interview with the newlyweds — who reveal they have no prenup, and plan to do more reality TV together!
"No way!" Scheana replied when asked if the couple decided on a prenup.
And when asked if they see more reality TV in their future together, Scheana said, "Well let's hope so. I'm not ready for all this to end!"
Article continues below advertisement
But don't expect a spin-off any time soon.
"Never say never," Scheana said. "However, unless it was super interesting with a great cast, I wouldn't want the sole responsibility of being the entertainment on a show."
Following their Santa Susana, Calif. nuptials, the couple hopped a plane and headed to Maui for their honeymoon, sharing exclusive photos of their parasailing adventure with RadarOnline.com.
"It was our first choice," Scheana said of the beautiful island.
"I've never been and always wanted to go! I don't wanna come back home!"
As expected, numerous fellow reality TV stars attended their wedding, but fans will have to wait for the next season of Vanderpump Rules to find out about the drama that went down.
"There was definitely some crazy but you'll have to wait and watch that next season!" Scheana said.
"A lot went wrong at the reception that isn't completely laughable yet — but at the end of the day it was absolutely beautiful and we were so fortunate to have such a special day with our families!"
Article continues below advertisement
Made famous by starring on Lisa Vanderpump's show — with whom Scheana says she remains close to — she first made headlines when Brandi Glanville accused her of having an affair with her now ex-husband, Eddie Cibrian.
"I never saw her that way," Shay told RadarOnline.com of the reputation surrounding Scheana.
"Our relationship is happy and healthy and that's all that's ever mattered."
As for a family, Scheana and Shay say there is "plenty of time for kids in the future" but for now they're happy together.