Man Who Met 'Considerate' Robin Williams During Minnesota Rehab Stint Recalls How Actor Looked To Be 'Hurting'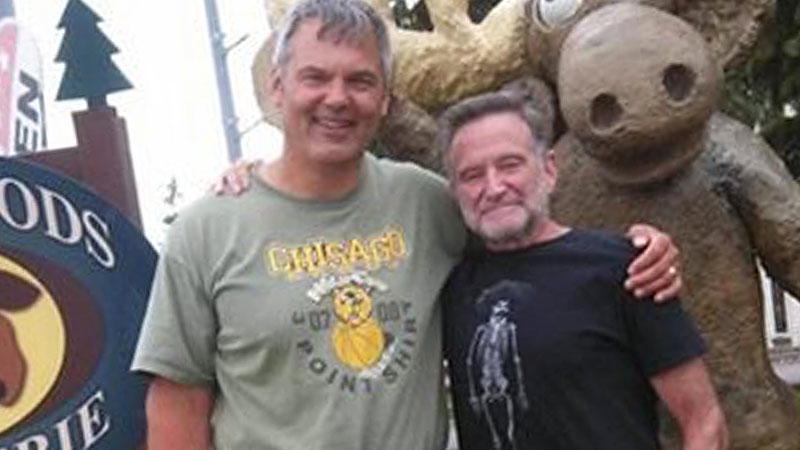 Before Robin Williams hanged himself in his Tiburon, Calif. home last week, the actor made a last ditch effort to battle his demons at Minnesota's Hazelden facility, where one local observed the actor's inner turmoil and pain.
Ronald Backes, leader of a Christian ministry, said that the Patch Adams star's misery wasn't hard to pick up on when he randomly ran into him at a local coffee shop June 30.
"He looked like he was hurting," Backes told The National ENQUIRER. "What happened to him is a real tragedy.
Article continues below advertisement
"I wish I could have had a more in-depth conversation with him about faith."
Despite Williams' despair, Backes recalled that the actor was obliging when he complimented him and asked him for a snapshot.
"I told him that I liked his work, and he said, 'Thanks!'" Ronald, 51, told the ENQUIRER. "Then I asked if he'd take a picture with me, and he said, 'Sure!'
"He was a considerate man."
The ENQUIRER also spoke with Hazelden patients who recalled the tight security the facility took with the presence of the A-lister.
"Some guys tried to sneak over there, but they were caught and told not to do it again."
In another run-in at a Mill Valley, Calif. eatery, onlookers said the actor "seemed down and he had his hand clutching his chest" while in a tense discussion dining with his wife, Susan.
"It's very hard to believe that just a few days later he was dead," the source said.
For more on this story and the late Robin Williams, please pick up this week's edition of the ENQUIRER.