Exclusive
Big Apple Shakeup? NYC Housewives 'Aren't Fired,' Show Insider Reveals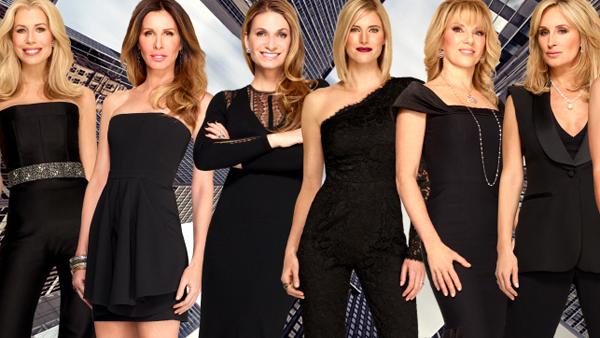 The leading ladies of New York City will have plenty more time to wreak housewives havoc all over the island of Manhattan – because a source tells RadarOnline.com that they're not going anywhere next season, despite reports.
"The cast mates aren't fired," a source close to the show tells RadarOnline.com, exclusively. "There's zero fact to it. Every year they say people will be fired. They'll put that out in the news because they always need new girls."
Article continues below advertisement
The source says none of the stars has been informed of any show shakeups, despite recent news that Ramona Singer could be the only one left standing after season 6 comes to an end due to poor ratings.
"Cast mates do not get fired without anyone knowing," added the source.
The insider said that veterans Singer and Sonja Morgan, both of whom were saved after season 5 of the juggernaut reality show saw the largest cast-change in franchise history with four ladies let go, would have been told first if they were on their way out.
"When it's time to do negotiations Ramona and Sonja would be the first to know," the source added.
"There is no show without Ramona and Sonja."
"Sonja is the funny sex pot, and Ramona's the one who throws glasses."
The other housewife who was spared is the current season's "Friend of a Housewife" Luann de Lesseps, who used to be a full-time star. Only, RadarOnline.com has learned she's surprisingly taken a huge pay cut. In other words, she's working for free!
Article continues below advertisement
"Luann is not getting paid this season. She had to suck it up because they wanted her back, but didn't want pay her," said the source.
The source also opined there's a newbie who may not make a sophomore return.
"Do you think Kristen Taekman should come back? She says she's a model. The models I know are old at 24! It's sad, but true!" said the source.
"And she says she's got a modeling job for a workout video — it's not a modeling job. He's doing it to get his product promoted on a hit show."
Of course, there's always incentive to bring the drama, or don't expect to be brought back.
"De Lesseps just wasn't bringing it. This year she got fearful so she threw Sonja under the bus," added the insider.
"They're all not sure to have jobs."
Other than the desire for more train wreck TV, one thing's for sure when new seasons bring new women.
Our source says, "It always comes down to the money!"