Exclusive
Team Ramona! Sonja Morgan Standing By 'RHONY' Co-Star Singer As Her Marriage Implodes: 'She Knows I'm Here For Her'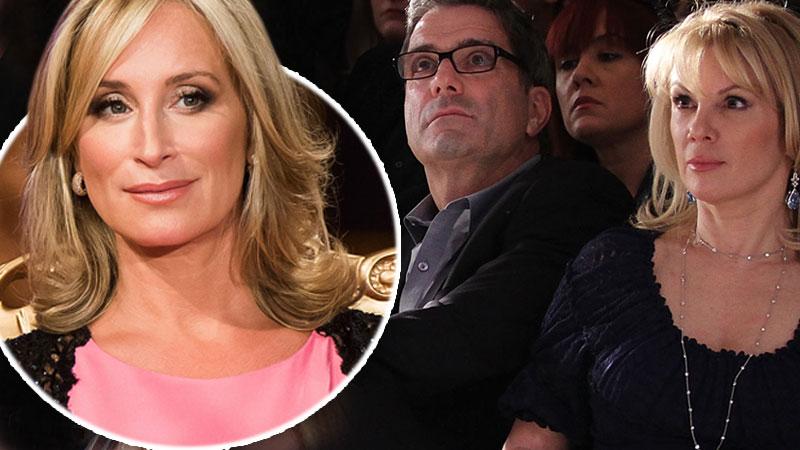 Ramona Singer may have a philandering husband, but she has a good friend in her The Real Housewives of New York City co-star Sonja Morgan. On Thursday, Singer announced that she was leaving her husband after 27 years of marriage and starting a new chapter in her life, and Morgan was quick to offer up a message of support.
"No matter what happens, I'm always there to support Ramona," Morgan told RadarOnline.com exclusively. "She knows I'm here for her when she needs me."
Article continues below advertisement
Morgan is hoping that fans can allow Singer her space during this hard time.
"And at the same time, what's her business is her business," Morgan said. "And I know she wants to keep what's between her and Mario private. I hope that everyone can respect that because what we share on the show, Ramona is always very open to discussion. But what's not on the show, is not open to discussion."
When RadarOnline.com asked Morgan if she thought Singer made the right decision to finally leave her husband for good, she said, "The only one who can make that decision is Ramona."
"I can only be here to support her and want her to be happy, healthy, vibrant and contributing to the happiness of others," Morgan added.
In 2013, allegations surfaced that Mario had been cheating with a much younger woman, but both he and Singer denied the reports.
Mario's mistress was later identified as socialite Kasey Dexter.
Then in January, Singer decided to file for divorce from her husband.
She briefly reconciled with him and even went on a romantic trip with him to St. Barts in June.