Exclusive
Outrage Over Woman Whose Dog Ate Marijuana — PETA Calls It 'A Stupid Thing' To Do, Warns Of Potential Prosecution For Animal Abuse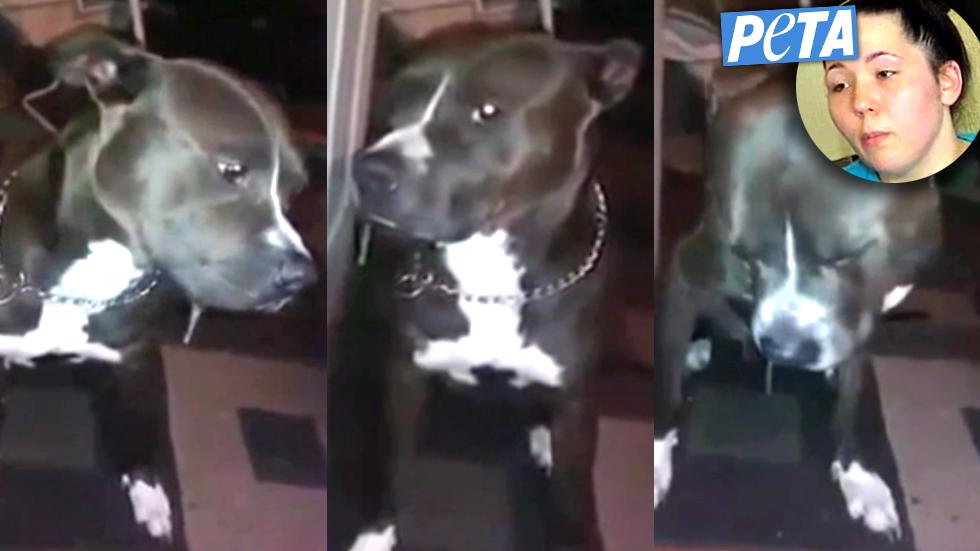 There's outrage across the country after a Michigan woman published a video of her 3-year-old Pitbull mix high on marijuana after it ate $20 worth of her weed — and PETA exclusively tells RadarOnline.com people should be more careful what they post online.
"So my dog Thor has gotten into our bag of weed. He ate $20 in weed," Laura Milsee is heard saying in the Facebook video, focused on her helpless pup.
Article continues below advertisement
"Just like with any other potentially dangerous substance, it should be kept out of reach of animals and children. The whole thing of putting things online so other folks can see them isn't always a great idea," Simon said.
"PETA has successfully levied for prosecution of people who have posted videos of themselves abusing animals. She probably does love her dog, but she should be more careful."
Milsee claims she put the video on Facebook for her boyfriend to see, and it went viral before she could delete it.
"Because I laughed at the end, people are taking it as though I'm cruel him. I'm not," Milsee told ABC 7 in Detroit.
"It was late. I had spoke to one of my girlfriends who is an animal advocate and she said to keep giving him water and bread."
Animal Control is conducting an investigation into the case, Milsee said.
What do you think about this incident? Sound off in the comments below…