Exclusive
Growing Pains: Nick Jonas Talks 'Adjustment' Of Leaving The Jonas Brothers In Exclusive Interview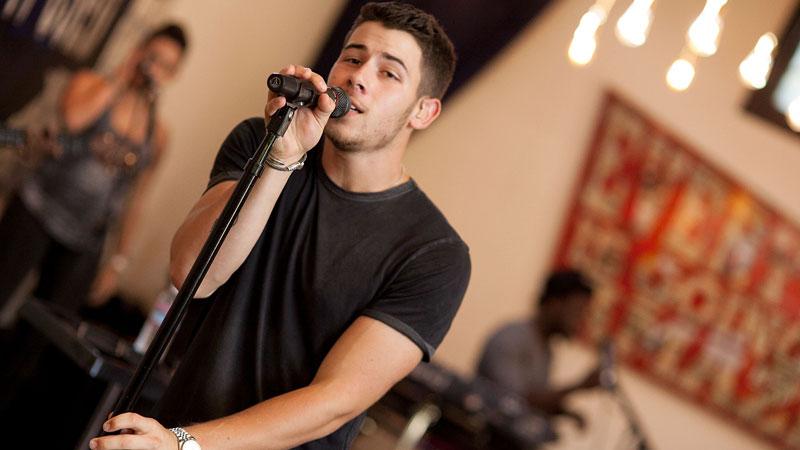 Article continues below advertisement
"It takes a second to get used to being the only one doing interviews and all that," he admitted. "But I've had some experience, whether it be in the Broadway stuff or some of the side projects that I made a couple years ago, and it's good. I enjoy taking this next step and really trying to push myself. And it's an interesting journey so far."
In July, Jonas premiered his new song "Chains," which will be featured on his upcoming solo album.
"For me, I relate it to my life," he said about the song. "While the lyrics are specific to love and romance, for me it's about my next move and pushing myself harder and not being bound by fear."
And in the video, he worked alongside Sean Penn and Robin Wright's daughter, Dylan Penn.
"We actually had a couple mutual friends and when we were creating the video concept, it was really important that we had someone really interesting in that role of the girl in the video," Jonas exlpained. "And one of our mutual friends suggested Dylan and I loved the idea. She heard the song and loved it and was excited to be a part of it."
Article continues below advertisement
Jonas enjoyed his time filming the video with Penn.
"She's great," he said. "It seems like she is on the cusp of really big things — and she's very sweet. We're really happy to have her as a part of the video."
While Jonas' album won't drop until the fall, fans can expect to hear a new single from him soon enough.
"The next single — it hasn't really officially been released although there's been some things online about it — is called 'Jealous,'" he shared. "And it's a song that I wrote with two other really talented writers and actually recorded it for the record."
But besides music, Jonas will also be appearing in the upcoming DirecTV show Kingdom.
"It took 2.5 months to shoot," Jonas said. "This show is really special. It's an incredible script and I was drawn to the show and the character immediately. I just knew that I had to be a part of it."
But when it comes to picking between acting and music, Jonas confessed that he loves both.
"It's really tough to pick one," he said. "When I'm acting, I'm acting and when I'm singing, I'm singing. So it's all about separating my mentality and my approach to it so that I can really give each one the attention and the love and care that it deserves.
"I'm fortunate to be able to do both," he concluded.