Party Of Four! Demi Lovato Is The Bonus Jonas – Sings Duet With Nick Jonas On His New Album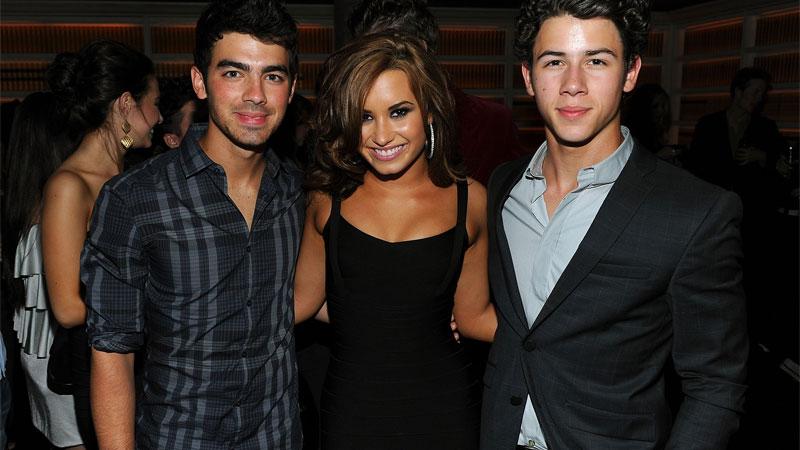 Demi Lovato and the Jonas Brothers have been like family for more than a decade.
"She is like a sister to them all," a source very close to Lovato tells RadarOnline.com exclusively.
"When Nick Jonas asked Demi to duet with him on a song for his new album, she was more than happy to do it," the insider says. "The fact that people would suggest that there is something romantic between the two of them is hilarious to her because it could not be farther from the truth."
Article continues below advertisement
In fact, Nick set the record straight to MTV when he said, "She and I recorded a song that I think is beautiful. It's not necessarily a love song. It's so easy to do a duet that's a love song because our relationship isn't really that."
But Nick is not the only one that Lovato has been there for recently.
"Demi started helping Joe Jonas overcome his addiction issues after the he told the press about Miley and Demi smoking pot with him for the first time," the insider adds. "He was clearly reaching out to her and she continues to play an active role in his recovery."
Lovato has, in fact, proven herself in that respect and is an outspoken voice in the recovery community.
"She's an angel and huge role model to so many young kids that are struggling," the source concludes. "She came into fame with the boys and will always be there for anyone in that family!"
Are You Excited to Hear Demi Lovato and Nick Jonas's Collaboration? Tell Us What You Think In The Comments Below.