Exclusive
OMG! The Jonas Brothers Are Getting Back Together — Reunion Announcement To Happen By End Of Summer, Source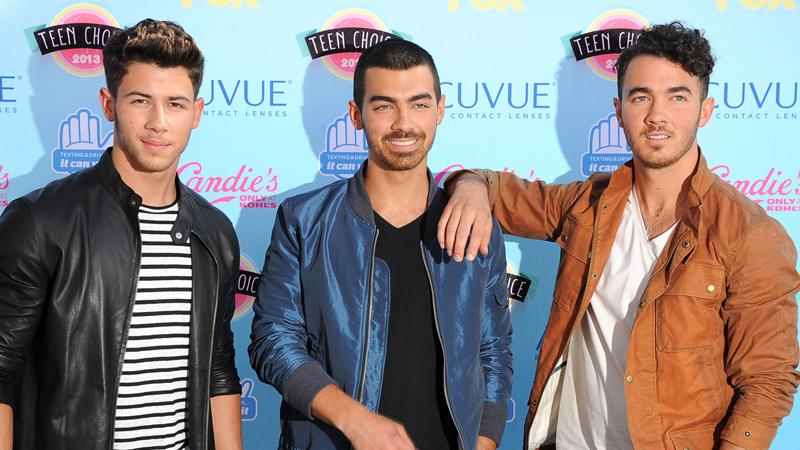 Get ready Team Jonas — it's time for the bonus round! Roughly nine months after the Disney boy band broke up, breaking countless teen hearts in the process, RadarOnline.com has exclusively learned that they've mended their differences and are planning a reunion — as soon as the end of the summer!
"The Jonas Brothers have settled their differences and are going to be reuniting by the end of this summer!" an insider confirms to Radar exclusively.
Article continues below advertisement
The Jonas Brothers, known for such huge hits as "Love Bug" and "Burnin Up", announced their split in October 2013.
"There is a deep rift within the band," a rep for the band said at the time. "There was a big disagreement over their music direction."
But they seemed to have settled their differences and are looking forward to making music and possibly going back on tour together.
"There was a lot going on with all of them at the time," a source close to the band tells Radar. "Kevin was getting ready to have a child with his wife Danielle, Joe was dealing with some personal issues and Nick was simply feeling restless and wanted to test the waters on his own."
But now, the source says, "The boys are extremely close and have realized that they need each other more than they would like to believe. Kevin has adapted well to fatherhood, Joe is doing really well and has seemed to have beaten his demons and Nick just really wants to get back to making music."
It is not clear at this point when and where they will announce the news, but the source insists that "the Jonas Brothers will be back together by the end of this summer."
The group cancelled their 19-city tour on October 9, 2013, and have not released an album since "Lines, Vines and Trying Times" in June 2009.
Are you excited for their reunion? Let us know in the comments!