EXCLUSIVE: The Jonas Brothers Have A Date Night In NYC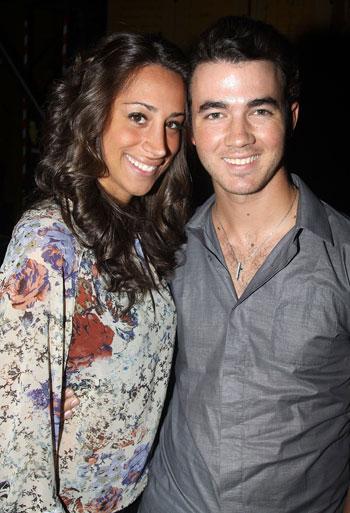 The Jonas Brothers have been enjoying a break from their busy schedules this summer and most recently enjoyed the finer side of fame.
Joe and Kevin Jonas, along with Kevin's wife Danielle, hit up the  NYC hot spot Hudson Terrace on Tuesday night after attending the Tom Petty concert.
VIDEO: Jonas Brother Perform For The Obamas At The White House
While Joe was minus his recent rumored gal pal Ashley Greene, Kevin and Danielle were loved up enough for the whole family.
Article continues below advertisement
"They kept to themselves and canoodled in a corner cabana," a source told RadarOnline.com.
While the couple was locked in their newlywed cloud of bliss, Joe "was mingling and was very friendly, taking photos with fans and chatting with them."
The Jonas Brothers may have burst onto the teen scene at the beginning of their career but are clearly moving into adult territory. Hudson Terrace's crowd has brought the likes of Nicholas Cage, Will and Jada Pinkett-Smith, and the Black Eyed Peas out this summer.