Jonas Brother Officially Split! 'It's Over For Now,' Says Kevin Jonas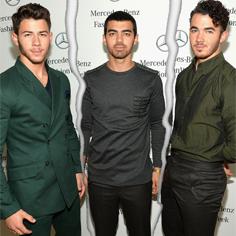 The Jonas Brothers are officially over.
Nearly three weeks after Nick, Joe and Kevin Jonas announced they were canceling their tour, they've decided to call it quits, RadarOnline.com has learned.
The decision came after a meeting on Oct. 3, where Nick confessed to his brothers that he had serious concerns about the future of the band.
"It's really hard to say 'forever.' We're closing a chapter, for sure," Nick told People Magazine. "I was feeling kind of trapped. I needed to share my heart with my brothers."
Article continues below advertisement
The guys are expected to address more about the split when they appear on Good Morning America on Oct. 30.
"It's over for now," Kevin said.
"It was a unanimous decision," Joe said.
As RadarOnline.com previously reported, two days before the guys were set to go on tour around the country, they cancelled all 19 of the planned concerts.
"There is a deep rift within the band," their spokesman, Jesse Derris, said in a statement. "There was a big disagreement over their music direction."