Exclusive
New York Barber Claims He Made Jimmy Fallon Famous — 'I Just Want A Thank You!'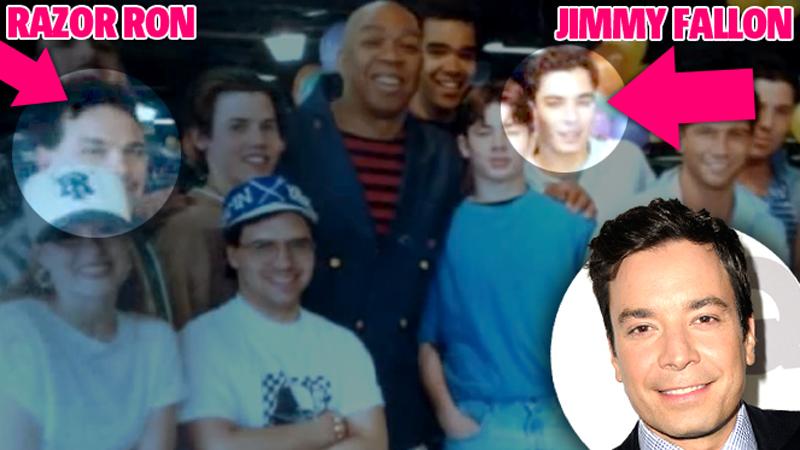 Article continues below advertisement
"He came into my shop one time when he was 19 while he was attending St. Rose College and although he didn't say a word, my friend told me he did comedy at an amateur night," LaFalce told Radar.
"As the months went on I started cutting the hair of someone who wanted to start a comedy show pilot, Donald Metnzer, and months went by when lo and behold Jimmy came back in for a haircut. I asked him if he did comedy and I told him about an audition in New York but he said he didn't have a way to Troy, so I told him to write down his address and I'd go get him in the morning to take him to the audition."
LaFalce claims he picked up Fallon at his dorm room on The College of Saint Rose campus the next day and took him to meet with the producer of the project, Metroland's Loose Camera, Metnzer.
"Jimmy was selected and they shot the pilot but it didn't really go anywhere, but they saw real talent in Jimmy, so they set him up with an agent in California to do comedy," LaFalce continued.
Below is a clip of Fallon's first TV appearance on Metroland's Loose Camera:
Article continues below advertisement
youtube=https://www.youtube.com/watch?v=fofTXVpuqIc&w=853&h=480
"Five or six years later I turned on the TV and saw him on Late Night," LaFalce told Radar.
"I'll give him credit that he worked hard, but he got where he got because I brought him to my friend Donald, and that started it all."
LaFalce says it's bothered him for 20 years that after losing touch with Fallon he's never so much as received a thank-you from him — and insists he's not looking for money.
"I just want a thank you from the guy and it bothers me," he said.
"It really, really bothers me that he never talked to me again and I never heard from him again."
Calls to Fallon's camp for comment went unreturned.