The 17 Highest Paid Media Figures On TV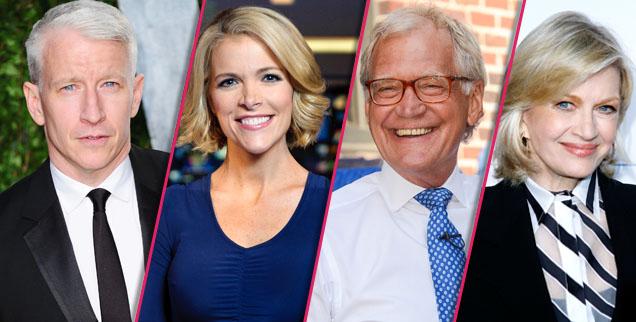 Love them or hate them, we rely on TV media personalities to bring us breaking news, land big interviews, and in some cases, make us laugh or air their strong opinions. But who makes the most money for keeping the public informed and entertained? Recently, TV Guide released its annual list of television's highest paid stars. Here are the media figures who rake in the most per year—and the secrets behind their wealth:
Article continues below advertisement
Jon Stewart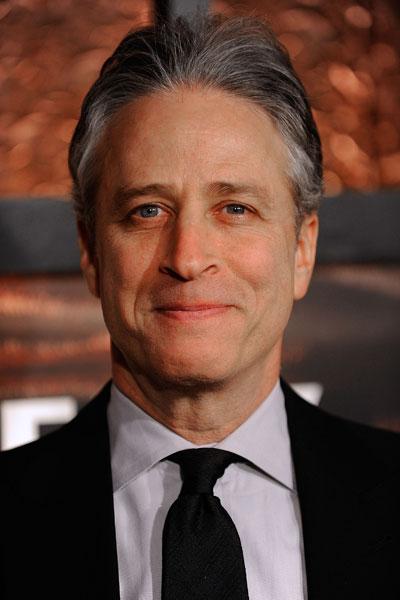 Jon Stewart: $25-30 million: The clever Comedy Central political satirist has made The Daily Show must-see TV for many, resulting in a huge payday for Stewart. While the top paid talking head regularly bashes American multimillionaires for their wealth, however, Stewart never mentions he's one of them! According to The Daily Caller, Stewart, 50, makes more than 300 times the median American salary and owns three luxury homes. Stewart's contract reportedly will keep him on Comedy Central through 2015 and he took time off from The Daily Show this summer to direct his first movie, Rosewater, a drama about a journalist detained in Iran.
Matt Lauer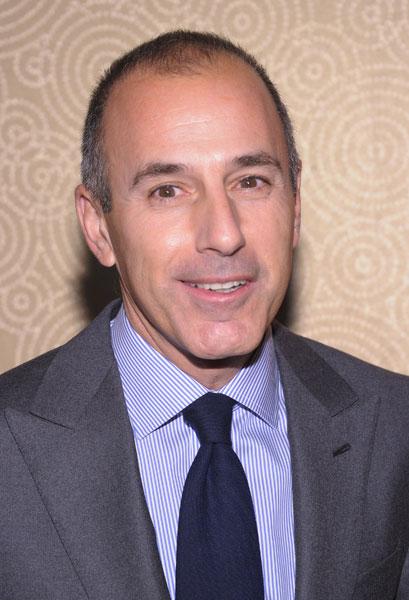 Matt Lauer: $25 million: Lauer rakes in a whopping yearly salary for NBC's now-struggling Today show. The host once dubbed "glib" by Tom Cruise in a famous TV argument got bad press when sources claimed he helped push his former Today co-host Ann Curry off the show! And as RadarOnline.com reported, although Lauer, 55, is trying to rally his show troops, sources say Today show staffers are livid that he refused to take a pay cut to prevent layoffs at the beleaguered morning news program. How long will Lauer's reign last? He reportedly signed a two-year deal in 2012, taking him to 2014.
Article continues below advertisement
David Letterman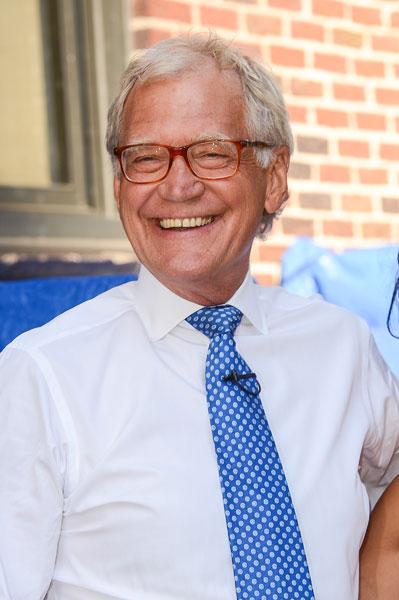 David Letterman: $20 million: The Late Night king, 66, recently marked his show's 20-year anniversary on CBS—where he's under contract through 2014. Although Letterman makes $20 million a year for his talk show, Forbes magazine reported on their 2013 list of the most powerful celebs that he actually earned $42 million, counting money the host still collects from Everybody Loves Raymond, which his company produced, and The Late Show with Craig Kilborn. Letterman, his wife Regina Lasko, and their son Harry, 9, keep a low profile after the host confessed infidelity following an extortion attempt in 2009.
Article continues below advertisement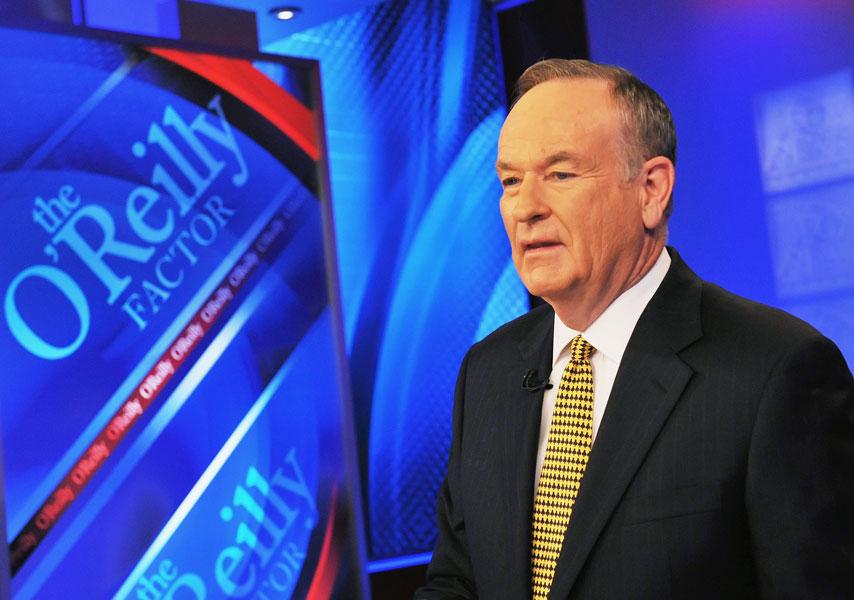 Bill O'Reilly: $17 million: When it comes to cable TV riches, the spin stops here! The conservative talk show host, 64, commands the top cable salary because The O'Reilly Factor is the ratings leader on Fox News. The combative conservative rakes in additional cash from his bestselling books, including the recent Killing Lincoln. After a reportedly messy divorce, O'Reilly, the father of two, maintains his five bedroom waterfront mansion in Manhasset, New York.
Article continues below advertisement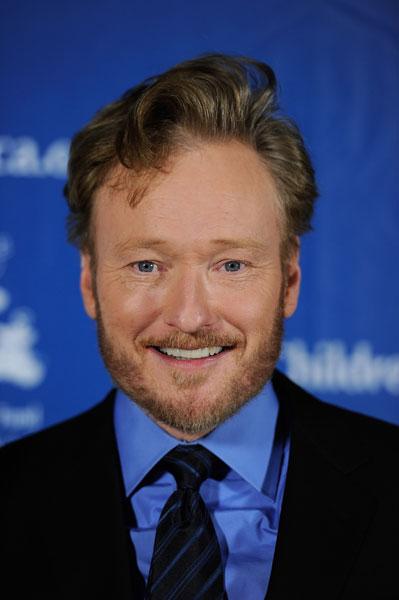 Conan O'Brien: $12 million: O'Brien may have lost The Tonight Show back to Jay Leno in 2010, but he's doing more than fine financially thanks to his late night show Conan on TBS. The show was recently extended through 2015 with execs pleased the comedian brought his younger-skewing audience to cable. O'Brien, 50, has provided well for his wife and two kids; as RadarOnline.com has reported, he owns a lavish $20 million mansion in Pacific Palisades, California.
Article continues below advertisement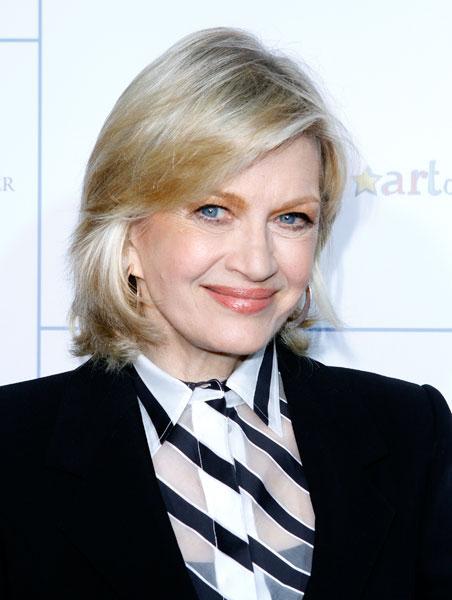 Diane Sawyer: $12 million: The highest paid TV newswoman, Sawyer delivers a highly-coveted demo for ABC's World News. The 67-year-old blonde beauty is also a master of the interview "get," having nabbed high-profile exclusives with Amanda Knox, kidnap victim Jaycee Lee Dugard, and Parkinson's patient Linda Ronstadt. Sawyer laughed off rumors she was drunk after slurring her words on election night 2012. And Mike Nichols, her director husband of 25 years, insists, "She's pretty perfect."
Article continues below advertisement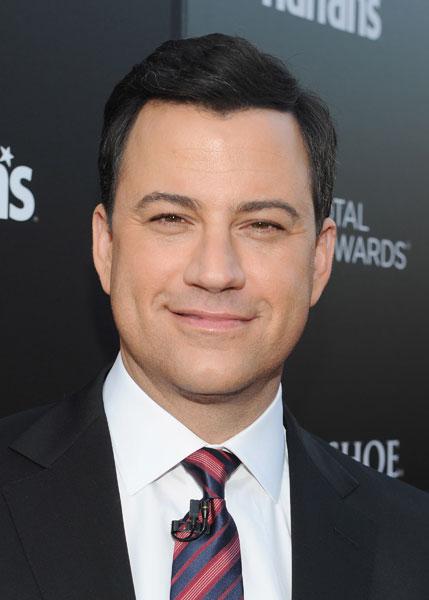 Jimmy Kimmel: $10 million: ABC execs showed their faith in Kimmel, 45, by moving his show Jimmy Kimmel Live from midnight to 11:35 to compete with Leno and Letterman earlier this year. But he is reportedly only making half what the late night kings take home. Still, Kimmel--who married his show's co-head writer Molly McNearney in a lavish, star-studded wedding last year-- has plenty of cash to start a family. And the comedian reportedly already owns three Los Angeles homes!
Article continues below advertisement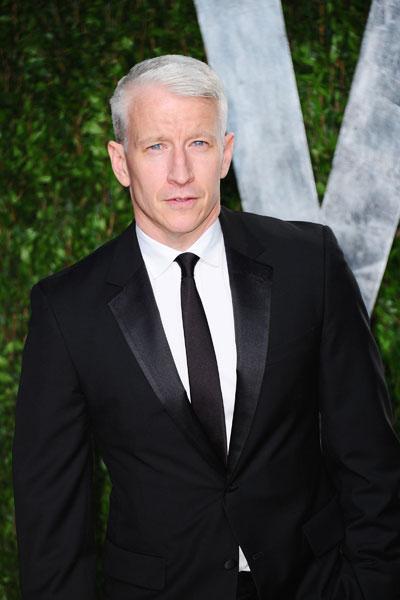 Anderson Cooper: $10 million: The Anderson Cooper 360 anchorman is the face of CNN. And he's still a cable news force even though his daytime talk show, Anderson, was cancelled earlier this year. In 2012, Cooper came out of the closet in a classy email announcement , saying what most had guessed already: "The fact is, I'm gay, always have been, always will be, and I couldn't be any more happy, comfortable with myself, and proud," he wrote. Cooper, 46, can add his TV take to the family riches; his socialite mother, Gloria Vanderbilt, is worth a reported $200 million.
Article continues below advertisement
Jimmy Fallon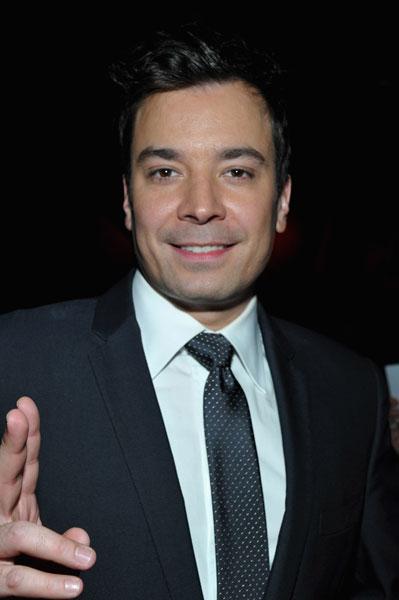 Jimmy Fallon: $11 million: NBC's Late Night with Jimmy Fallon host will likely get a raise once he takes the helm of The Tonight Show in 2014, and he's already amongst the top media wage earners. Fallon has charmed fans with his internet-friendly sketches and celebrity stunts. "I haven't been diagnosed, but I'm assuming I have some type of ADD or something, where I love to just think of the next idea," the Saturday Night Live vet told Variety. Fallon's also been open about his personal life, revealing earlier this year that he and wife Nancy Juvonen fought a five-year infertility battle before having daughter Winnie in June 2013 via gestational surrogate.
Article continues below advertisement
Katie Couric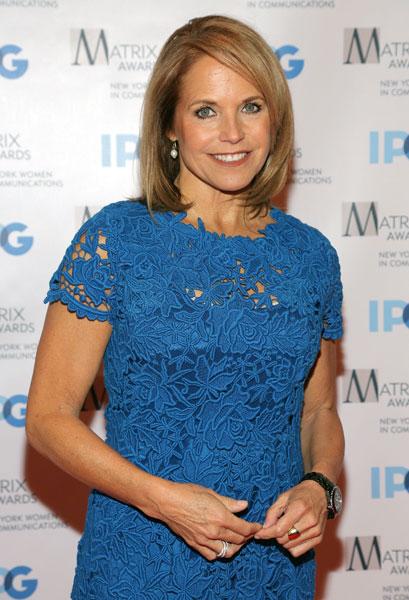 Katie Couric: $10 million: Couric, who helped make the Today show a ratings powerhouse from 1991 to 2006, hasn't attracted as many viewers since. Her gig as anchor of the CBS Evening News didn't live up to expectations, and her syndicated show, Katie, for which she earns $10 million per year, also has sagged in the ratings. But rumors have been flying that if the 56-year-old newswoman's show gets canceled, she could replace retiring Barbara Walters on ABC's The View—and probably get a raise! Meanwhile, Katie's planning an understated wedding to fiancé John Molner.
Article continues below advertisement
Rachel Maddow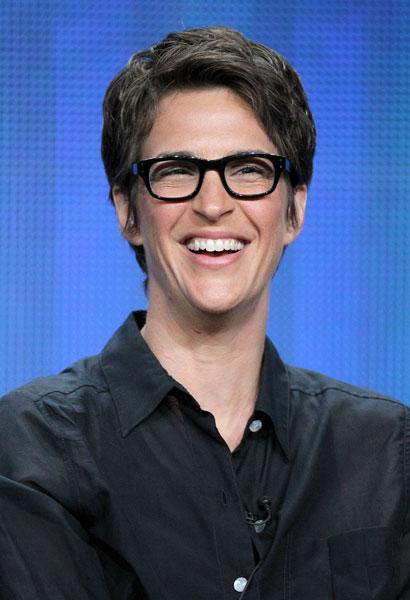 Rachel Maddow: $7 million: MSNBC lags behind Fox and CNN in the cable news wars, so Maddow makes less than her competitors. But the gutsy openly gay commentator has made The Rachel Maddow Show a must for liberal news junkies. Artist Susan Mikula, her romantic partner since 1999, told New York magazine the secret to her success: "Rachel has always worked really, really hard. She works constantly." Maddow, 40, added, "It makes me feel like my life has meaning."
Article continues below advertisement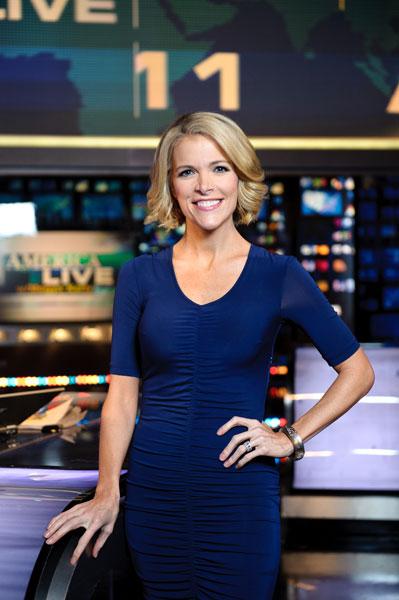 Megyn Kelly: $6 million: Fox News is grooming the 42-year-old blonde news anchor for stardom. In a big just-announced shakeup, the cable network moved Sean Hannity's show to put The Kelly Files in the key 9 p.m. prime time slot. Kelly's new show will debut Oct. 7 after she's back from maternity leave; the former lawyer and her husband welcomed son Thatcher in July. A raise on her reported $6 million a year Fox salary has yet to be reported.
Article continues below advertisement
Ann Curry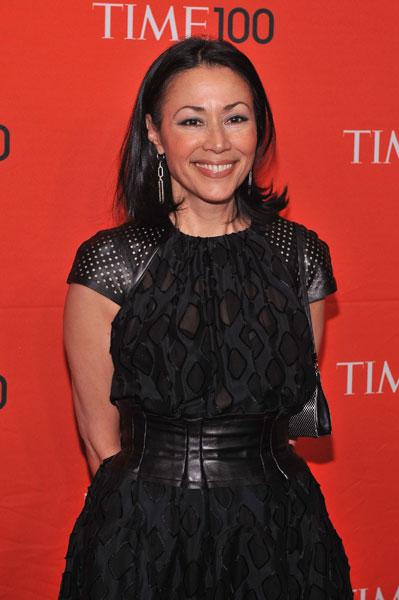 Ann Curry: $5 million: Curry's dreadful departure from the Today show doesn't mean she doesn't still rake in the dough. The vulnerable newshound who allegedly was pushed out of her co-host gig by Matt Lauer is still a special correspondent for NBC and maintains a high salary. What do Curry and her husband Brian Ross spend money on? Endless renovations of their brownstone on the Upper West Side of Manhattan-- which have reportedly bugged their neighbors!
Article continues below advertisement
Scott Pelley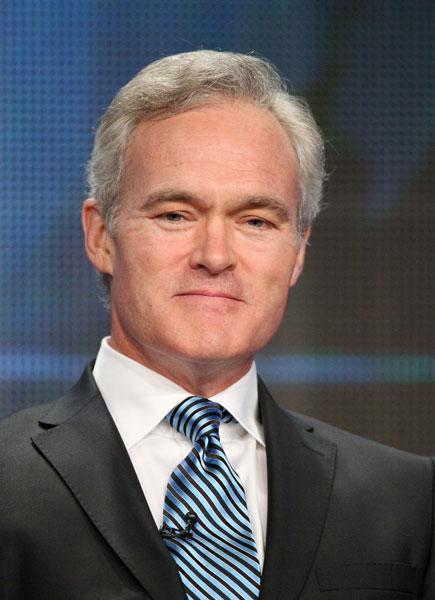 Scott Pelley: $5 million: Walter Cronkite's legend is hard to live up to, but Pelley's presence has slowly boosted ratings on the third-ranked CBS Evening News. The 56-year-old anchor also is a correspondent for the network's venerable newsmagazine 60 Minutes, on which he unexpectedly displayed his ripped physique during an interview with Hugh Jackman. "I've got a lot of confidence that we're going to bring this broadcast to No. 1," said Pelley of the evening newscast. He's been married to wife Jane since 1983 and they have two kids.
Article continues below advertisement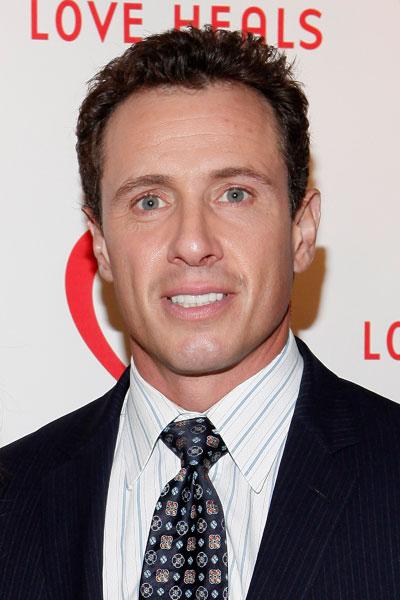 Chris Cuomo: $2.5 million: After a stint at ABC News, Cuomo is now making millions a year at CNN. Although the ratings for New Day, the cable network show he co-hosts, have been decent, Cuomo was lambasted for his aggressive interview with Amanda Knox this summer. The son of former New York governor Mario Cuomo, the newsman, 43, has a home in the Hamptons with magazine editor wife Cristina and their three children.
Article continues below advertisement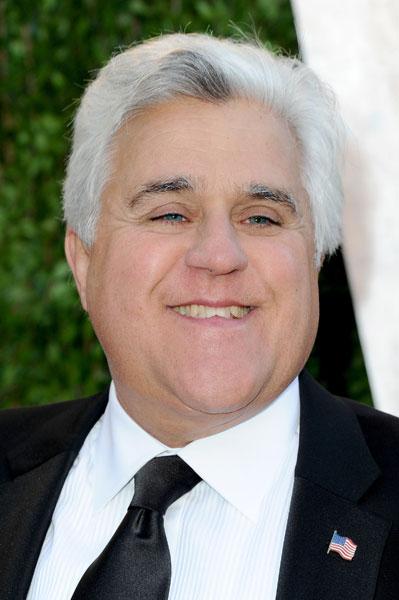 Jay Leno: $20 million a year: The comedian's Tonight Show days are almost done, but his last year will be lucrative! Longtime late night host Leno, 63, who made a huge comeback after NBC once tried to replace him with Conan O'Brien, will deliver his last show on February 6, 2014, making way for Jimmy Fallon. Sources say Fallon's appeal to both young and old and Leno's expensive salary were factors in the Tonight Show change. What does the future hold for Leno? TV insiders think he'd be a good fit for CNN. But the married host already has more than enough money to continue his favorite hobby--collecting classic cars.
Article continues below advertisement
Sarah Palin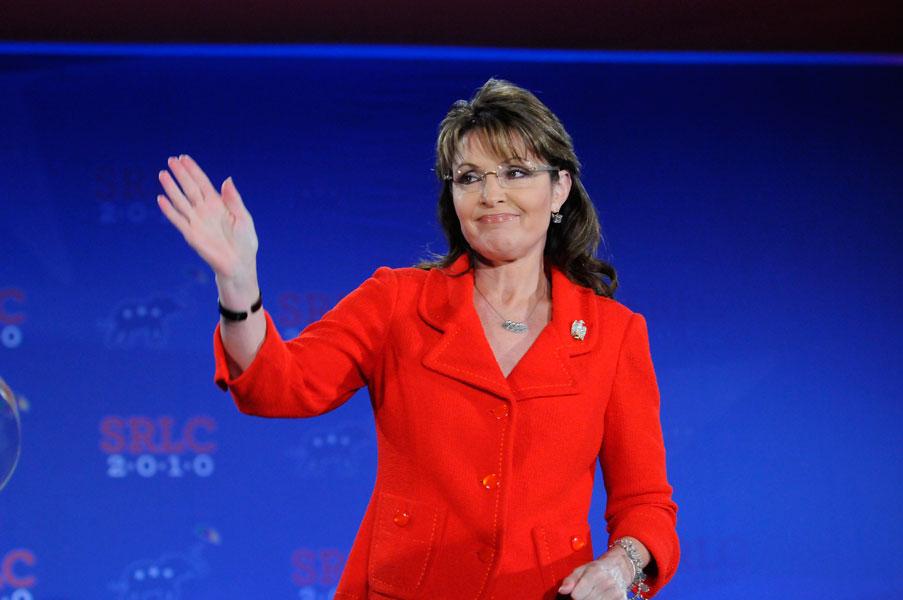 Sarah Palin: $250,000: The fortunes of former Vice Presidential candidate Palin, 49, show the fickleness of the media business. During her first three-year contract with Fox News, Palin reportedly made $1 million a year. After her political firebrand luster faded, however, Palin quit Fox rather than take a pay cut. But sources said Palin came groveling back this year—and was dropped down to just $250,000 a year to offer her conservative take on the news.