Weekend Update! Seth Meyers May Be Taking Over For Jimmy Fallon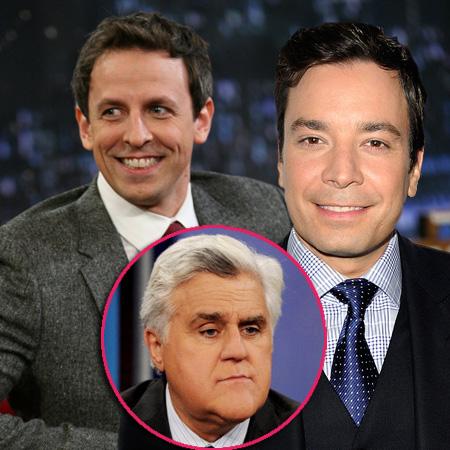 With Jimmy Fallon all but certain to take over The Tonight Show when Jay Leno's contract is up next year, insiders are saying Seth Meyers, Saturday Night Live's head writer and the host of Weekend Update, could be slated to take over as the host Late Night.
SNL creator/NBC powerbroker "Lorne Michaels wants Seth to take over from Fallon," a source told the NY Post. "It would be perfect for him. Tina Fey's name had also come up, but she has said she was too busy to do it."
Article continues below advertisement
In addition, insider tell the paper that the Peacock Network is already planning to erect a new studio for Fallon's show in New York; and that it's putting pressure on Leno to come to an accord soon so they can announce Jimmy's new gig at the May upfronts, a key sales event in the TV industry.
Howard Stern's name has also been bandied about as a possible replacement for Fallon as well.
Fun Fact: History is not on Seth's side whereas Weekend Update-turned-Late Night hosts are concerned, as former SNL "anchors" Chevy Chase and Dennis Miller both spectacularly failed when given high-profile talk show gigs in the early 1990s.