Parents Sue Care.Com After Nanny They Hired From Website Is Accused Of Killing Their Baby Daughter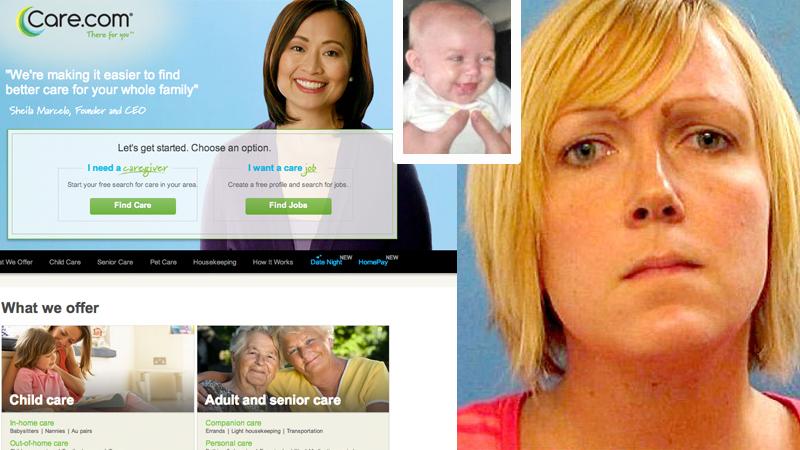 A couple is suing Care.com after they hired a nanny advertised on the well-known caregiver website — who then allegedly got drunk and killed their three-month-old daughter by striking the baby's head.
Nathan and Reggan Koopmeiners of Kenosha, Wisconsin, have filed the wrongful death lawsuit in Kenosha County Circuit Court, naming both Care.com and nanny Sarah Gumm as defendants, according to the Kenosha News.
Article continues below advertisement
Gumm, 35, is in jail in Lake County, Illinois, accused of first-degree murder in the July 27, 2012, death of little Rylan Koopmeiners.
According to the complaint, Gumm left Rylan "unattended on several occasions to take a taxi cab to a local pharmacy and on each occasion purchased a 1.5 liter bottle of wine."
Court records allege that when Gumm, who was operating out of her home in Illinois, tried to change Rylan's diaper and the baby started squirming, the nanny slammed her head down on a wooden table.
The Koopmeiners' lawsuit states, "While under the influence of alcohol, defendant Gumm negligently struck and/or slammed plaintiff Rylan on her head causing a head injury and, ultimately, plaintiff Rylan's untimely death."
The child's autopsy showed she'd suffered a skull fracture and cranial hemorrhaging.
And now, Rylan's grieving parents are going after the caregiver web site because they've discovered Gumm had "a history of alcohol abuse and violence."
Article continues below advertisement
The Koopmeiners allege Care.com failed to reveal that Gumm's past included two citations for drunken driving and a battery incident — even though they had paid extra for a premier background check that should have screened legal records.
Their suit says Care.com was negligent in failing to perform an adequate screening, and if they'd known Gumm's history, they "would not have hired defendant Gumm to provide child care and nanny service."
In a statement, Care.com said, "While we remain deeply saddened by these events, we cannot comment on matters of ongoing litigation."
Meanwhile, Gumm's attorney Jed Stone has claimed the "loving and caring" nanny did not intentionally cause the baby's death.
However, investigators said Gumm allegedly admitted to getting frustrated and causing Rylan's injuries after the baby got fussy.
The Koopmeiners are seeking unspecified monetary damages.