No Mary Poppins? Parents Call Diane Stretton The 'Nanny From Hell' But She Claims They Exploited Her And Are 'Very Cheap'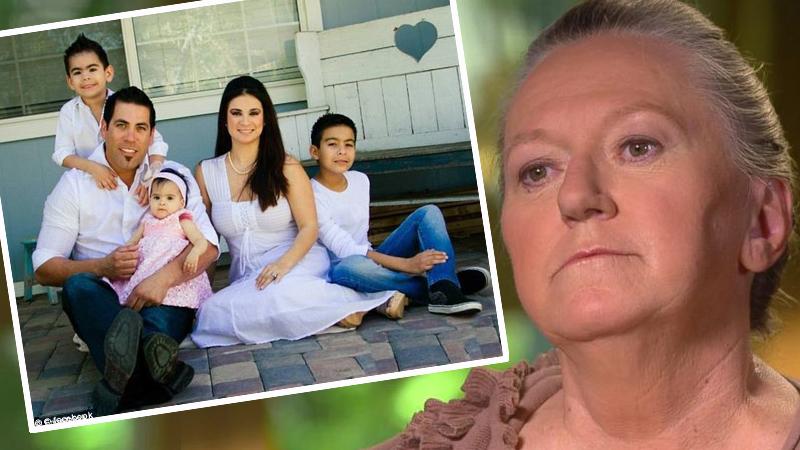 Marcella and Ralph Bracamonte claim Diane Stretton is the nanny from hell.
They say they fired their live-in home helper over a month ago but she wouldn't leave. But in a Friday night 20/20 ABC interview, Stretton, 64, said she feels exploited and taken advantage of by the Bracamontes.
"I think they're people that try to get something for nothing," Stretton charged. "I think they're very cheap, and I think that they try to use people."
Article continues below advertisement
28 Freaky Faces! What Have These Celebrities Done?
Stretton said she was ill, homeless, and living out of her car when she answered the Bracamontes' Craigslist ad looking for someone to help around their Upland, California, house and with their children in exchange for room and board.
At first, the wannabe nanny was pleased with the arrangement, telling 20/20,"For 20 hours a week of work, I'd get my legs up and take care of my heart condition and get to sleep in a bed."
The Craziest & Most Outrageous Celebrity Rumors — What's True, What's Not?
Ralph noted, "It was help out with the kids when needed, to pick up little things and to maybe prep up a little bit of dinner if Marcella was running a little bit late."
But Stretton said the Bracamontes began to add more duties and that she worked more than necessary for the value of her room.
"The issue was they just thought that they could have me 24/7.
Article continues below advertisement
People We Love! Hollywood's Most Inspiring Rogues, Renegades & Rule Breakers
"I feel very exploited and very much taken advantage of," Stretton said. "They didn't know I was homeless, but they knew that I didn't have a lot. They knew that it would be difficult for me to do something else."
After a few weeks, the Bracamontes alleged, Stretton stayed in her room, demanding meals and refusing to work. Marcella said she warned Stretton and wrote her a contract for her to sign, mandating new rules for the nanny: asking her to steam cleaning the floors, cook meals and help on trips with the kids. Stretton refused to sign the agreement.
Ralph sighed, "She was absolutely part of our family. And then she changed."
19 Of America's Fakest Families
Marcella added, "She refused to perform."
The wife and mom said she fired Stretton on June 6, 2014, but Stretton wouldn't move out. Stretton said she wasn't fired and that she quit.
The Bracamontes have hired a lawyer to deal with Stretton. But by law, Stretton was legally a tenant, and in California, you can't force a tenant out on the street just because an agreement has ended.
Article continues below advertisement
"She has a legal right to come in there at any time," Marc Cohen, the Bracamontes' lawyer, told 20/20. "And this family is going to have to live with Ms. Stretton and the fear of Ms. Stretton."
Drunken Disasters The Stars Didn't Want You To See
Stretton has a history of litigation and is listed on the state of California's Vexatious Litigant List for cases filed in San Diego Superior Court.
But the nanny contended, "Some of them settled in my favor."
Although Stretton hasn't moved out of the Bracamontes' home yet, attorney Cohen is trying to legally resolve the problem.
Meanwhile, Stretton said she's planning to leave and has vowed from now on, "I'm going to live by myself."