MMA Fighter 'War Machine' Arrested In Simi Valley After Ex-Girlfriend Claims He Brutally Beat Her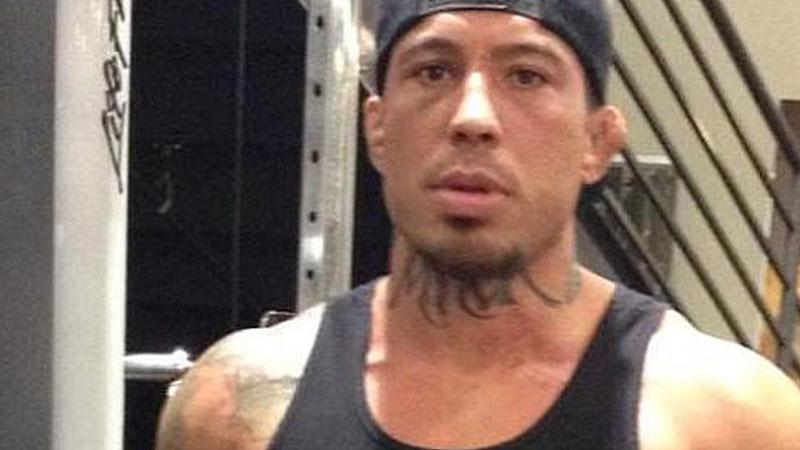 Article continues below advertisement
The Simi Valley Police and Marshals reportedly arrested Koppenhaver without incident in the hotel room on Friday.
Authorities found a small quantity of cash and pizza in his room, and Koppenhaver was transported to the Ventura County Jail.
"Without a single word spoken, he began beating my friend; once he was finished, he sent my friend away and turned his attention to me. He made me undress and shower in front of him, then dragged me out and beat my face," Mack previously told Radar.
Although Mack claims she can't recall how many times she Koppenhaver allegedly hit her , she does know the full extent of her severe injuries, which include 18 broken bones around her eyes, a nose that's broken in two places and missing teeth.
Koppenhaver maintains his innocence and posted the following message on his Twitter account after the Vegas incident:
"I'm not a bad guy, I went to surprise my gf, help her set up her show and to give her an engagement ring and ended up fighting for my life … The cops will never give me fair play, never believe me. Still deciding what to do but at the end of the day it's all just heart breaking … I only wish that man hadn't been there and that Christy & I would behappily engaged.I don't know y I'm so cursed. One day truth will come out."
Before the warrant was issued for Koppenhaver in connect with Mack's beating, he was on the run already with seven arrest warrants (two counts of felony batteries, with one for strangulation; two counts of felony domestic violence with great bodily injury; one count of felony coercion with the threat of force, one count of felony assault with a deadly weapon, and one count of misdemeanor assault with a deadly weapon).