Friends Fear Mischa Barton Will Relapse — A Failing Career, House In Foreclosure & Destructive Behavior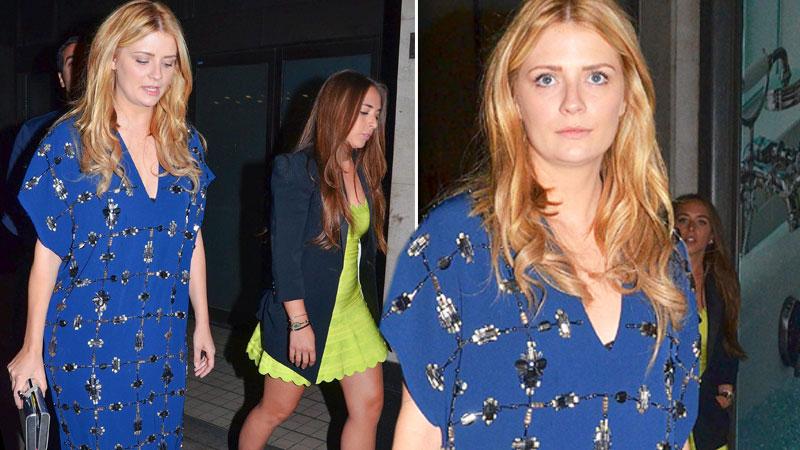 Since her peak starring on The O.C., actress Mischa Barton has seen her share of ups and downs, but currently battling a bevy of setbacks in her life, friends fear she's on the verge of a relapse.
According to Star magazine , Barton, 28, is in deep financial trouble, on top of a stalled career — and when coupled with her self-destructive behavior, pals are worried for the actress.
"Mischa's loved ones are concerned for her healthy and safety," an insider told Star.
Article continues below advertisement
"It's extremely heartbreaking. She's broke and ashamed — and I'm afraid that she may try to numb the pain."
In 2009 Barton blacked out while under the influence of a sedative and was taken to Cedars-Sinai Medical Center on an involuntary 5150 psych hold after threatening to take her own life.
The magazine claims Barton is more than $100,000 in debt and her $6.4 million Beverly Hills mansion is in foreclosure, causing her to escape the pain in unhealthy ways.
"We worry that she could turn to alcohol to try and forget her troubles. Even though she's basically broke, whiskey is cheap and she can use what's left of her money. I'm worried she could end up in worse shape than ever," the pal said.
"Mischa is in one of the worst places she's ever been. She's distanced herself from her family and refuses to return to the States to face them. Her parents are incredibly worried for her. They're very afraid of what might happen next."
Article continues below advertisement
Friends claim the trouble in her life began when she started dating billionaire bad boy Brandon Davis when she was 18, finding favor in partying with him rather than advancing her career.
Barton has long insisted she's on a positive path, saying , "I've learned a lot — I'm stronger now."
But a string of career flops have left the actress at rock bottom.
"Though Mischa's finances are at an all-time low, she's so in denial that she won't accept any responsibility," the friend said.
"She's blaming her parents and thinks it's up to them to fix everything. But since Mischa left for London, they've been left with only one working family credit card, and the phone carrier has begun turning off services that they can no longer afford.
"But the Barton's are obviously more worried about Mischa herself. She's in a scary place right now — and it's frightening to think of what might happen to her down the road."