Indecent Exposure! 10 Celebrities Who Have Flashed Their Panties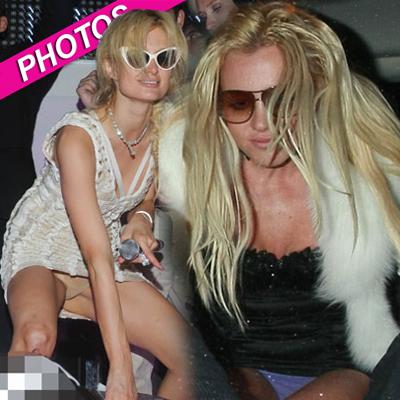 The good news is that these Hollywood stars wear panties. The bad news is that they are no strangers to showing them off!
From wild nights on the town to exiting automobiles in not-so-ladylike fashion, celebs have committed embarrassing indecent exposure acts by exposing their sexy underwear. From ravishing reality stars to big screen bombshells, RadarOnline.com has photos of 10 celebrities who have been caught on camera flashing their panties.
Article continues below advertisement
Jennifer Aniston may be quite conservative, but even the former Friend has flashed her panties from the backseat of a car.
Party girl Paris Hilton loves to wear to the shortest, tightest and sexiest dresses imaginable, but her curve-hugging styles come with consequences. The blonde beauty has revealed her panties on more than one occasion.
Paris' former BFF Nicole Richie also went through a wild phase, where she would dance on tables in dresses that revealed more than just her skinny legs.
Oops…she did it again! Britney Spears is no stranger to wardrobe malfunctions, revealing her sexy underwear from the backseat of a car.
What other stars have exposed their panties? Find out by clicking here.