Michael Jackson's Nephew: Media Coverage Of Wade Robson's Molestation Accusations Has Led To Stream Of 'Disgusting, False' Stories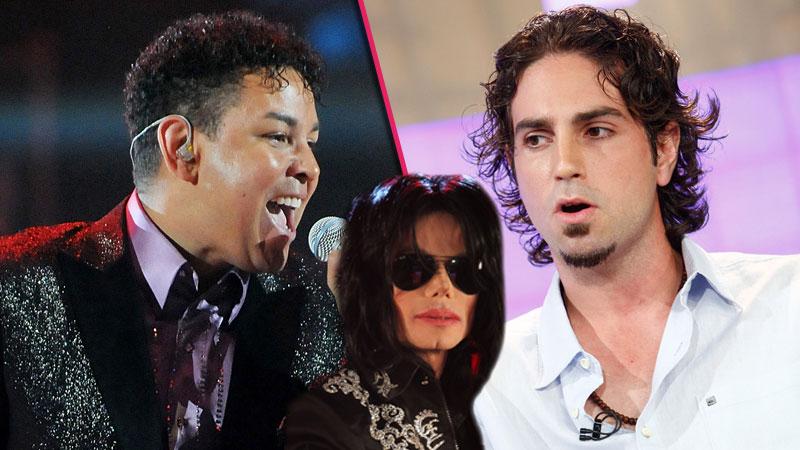 Tito Jackson's son Taj, Michael Jackson's nephew, in reaction to the ongoing news coverage of Wade Robson's molestation allegations against the "Bad" singer, took to Twitter Sunday to defend his late uncle again, saying, "It's really hard to bite your tongue when you hear one disgusting false story about MJ after another … and certain media should be ashamed."
Taj, in a series of tweets, made clear he was disgruntled with media coverage of Robson's claims that the late "Thriller" singer had sexually abused him from 1990 until 1997 — accusations that specify acts of masturbation, anilingus and anal sex, among others.
Article continues below advertisement
Taj tweeted of the reports, "It's like they all got together and decided August was going to be MJ smear month. That way people won't celebrate his birthday and life. But don't interpret my quietness for weakness. I am preparing for the battle ahead.
"And I WILL protect his legacy and my family's."
Taj said that the media "doesn't want the world to know how beloved MJ is," and that "certain people will never want to hear or see the truth."
Taj last year shot down Robson's claims the late King of Pop molested him, and said he's got the credibility to discern fact from fiction as a survivor of sexual abuse himself. He claimed that the enigmatic pop star was "a support system" after he suffered sex abuse "by an uncle on my mom's side of the family."
Taj said "that is how I KNOW Wade is lying. Because I AM a survivor," adding that he "was living at Neverland when Wade testified during his uncle's case."