Katherine Heigl Claims She Left 'Grey's Anatomy' To Become Full-Time Mom After Being 'Angry And Frustrated'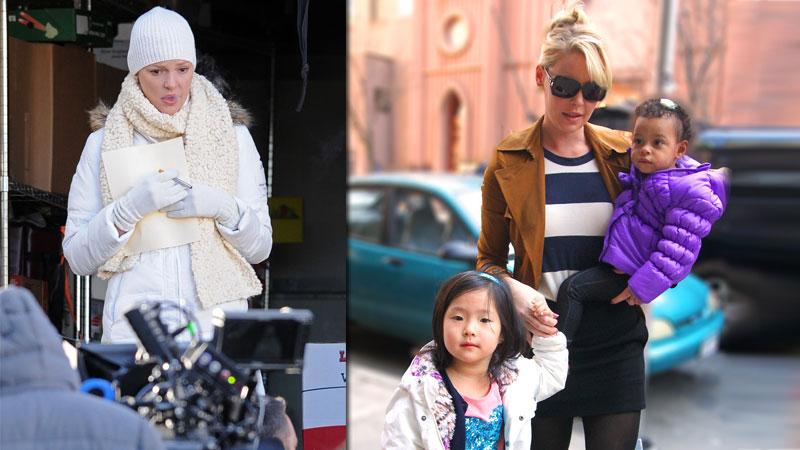 Katherine Heigl is on a massive publicity tour to promote her new show, State of Affairs, and the actress is looking to right some of her past wrongs in time for the show's fall debut.
In the past, the actress has claimed she left the hit show, Grey's Anatomy, because she didn't like the writing Shonda Rhimes provided her character. The writing debacle also led Heigl to withdraw her name from the Emmy nomination pool.
Article continues below advertisement
"I did not feel that I was given the material this season to warrant an Emmy nomination and in an effort to maintain the integrity of the academy organization, I withdrew my name from contention," Heigl said in a statement at the time. "In addition, I did not want to potentially take away an opportunity from an actress who was given such materials."
But now, with a new show on the way, she is changing her tune. She told Us Weekly that the real reason she left the show that launched her career was because both working and being a mom were making her miss important milestones when she and her husband adopted their first child.
"I would come home angry and frustrated that I'd missed everything with my kid that day," she told the mag. "I didn't get to wake her up from her nap or do bath time or bedtime. I'd have to sneak into her room and kiss her when she was sleeping, hoping not to wake her up."
After taking a few hiatuses, Heigl departed to work on her movie career, which included the hit film, Knocked Up. But she would soon trash talk the movie's creator, Judd Apatow, and the film itself, ultimately landing her on the Hollywood blacklist.