Hollywood's Most-Hated Actress Gets Another Chance: Katherine Heigl's New Series Picked Up By NBC, Will She Keep Up The Diva Antics?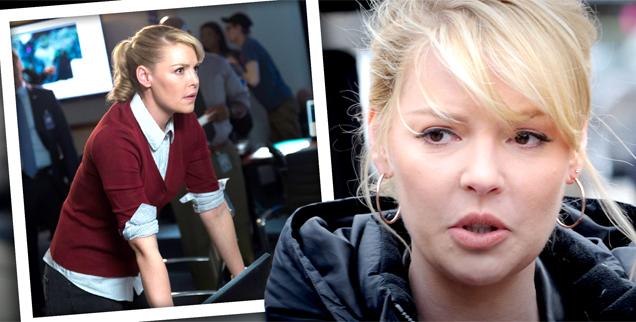 Article continues below advertisement
"She can cost you time every single day of shooting," an insider said of Katherine. "Wardrobe issues, not getting out of the trailer, questioning the script every single day."
As for Nancy, industry sources say it's her potty mouth and diva demands that made both of them unbearable to work with.
"I have never experienced anything like Nancy Heigl," a source told The Hollywood Reporter.
"It's about the mouth. 'F**k you. You are a f**king liar' … Whatever you'd say, you were an idiot. The call would be, 'This is the worst craft service we've ever had! There's nothing to eat! This is the worst wardrobe!' You knew that every day, you were going to get slammed."
As RadarOnline.com previously reported, Heigl is so demanding when it comes to her paycheck that producers that cast her in a movie called Jenny's Wedding had taken to a campaign website in an effort to raise funds for the film! Hoping to raise $150,000 the fund had only acquired $17,803 as of Feb. and had a cut-off date of March 28.
However, not meeting their expectations, the fund extended their close date to April 12 and still only managed to raise $96,691.
Heigl's new TV endeavor is written and directed by Joe Carnahan, who's also behind NBC's wildly popular new series The Blacklist.
According to Deadline, Heigl and her mother both have executive producer titles on the show as well.