TCA 2014: Katherine Heigl Discusses Her Bad Reputation Of Being Difficult, Claims She Isn't Tough To Work With – 'I Would Never Intend To Be Difficult'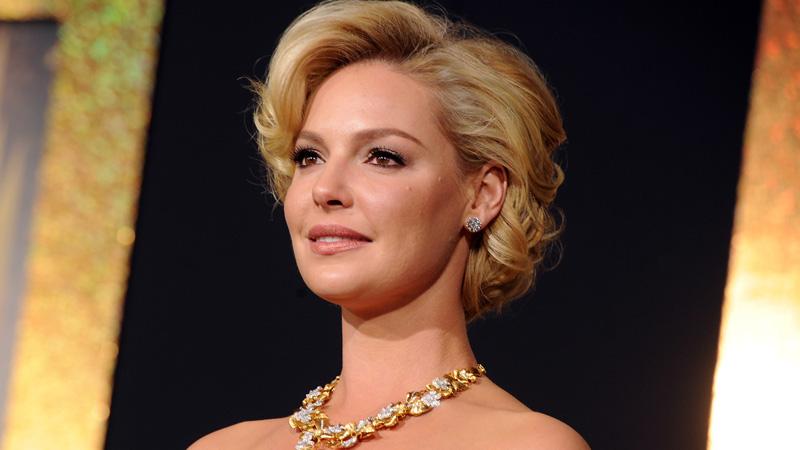 She was one of Hollywood's most-hated actresses after her diva antics spiraled out of control, but Katherine Heigl is trying to make it a comeback. With a new series debuting this fall on NBC, the Grey's Anatomy alum is out to rectify her wrongdoings.
When asked whether she thought herself difficult to work with – as has been rumored in the past as a result of comments Heigl has made about the industry– Heigl dismissed the idea and instead opted to say that she and her mother are professionals.
Article continues below advertisement
PHOTOS: Katherine Heigl Snags Buyer For Her L.A. Home
"I can't really speak to that. I can only say that I certainly don't see myself as being difficult. I would never intend to be difficult. I don't think my mother sees herself as being difficult. We always . . . I think it's important to everybody to conduct themselves professionally and respectfully and kindly. If I've ever disappointed somebody, it was never intentional," Heigl explained.
The same TCA reporter continued to press Heigl about other issues, such as her comments in last month's issue of Marie Claire UK where she said she had "lost control" of her career. When Heigl was at a loss for words, the executive producer of State of Affairs, Ed Bernero, tried to answer for her, but the reporter swiftly rebuffed him by saying, "Seriously, I want to hear from Katherine."
So she responded:
Article continues below advertisement
"I don't know that I said I felt my career was not under my control," Heigl said. "I think I said I felt I had stopped challenging myself and I was making choices that I loved, that I was excited about. I loved doing romantic comedies, I loved doing them and I loved watching them, but I stopped . . . exercising different muscles of my ability. And in that moment, I felt that I was sort of letting down my audience, that I wasn't challenging them either."
Heigl continued: "I think that this opportunity is — and I think a lot of people want to know why this show, why come back to television — it's because it's an extraordinary role, it's an extraordinary opportunity, and an extraordinary story, and it's an opportunity for me to flex some different muscles and show a different side of myself as an actor and a performer and a storyteller that I hope my audience will be excited about and love."