Exclusive
The Real Reason Behind Joe Jonas & Blanda Eggenschwiler's Breakup: His Family 'Did Not Like Her,' Source Says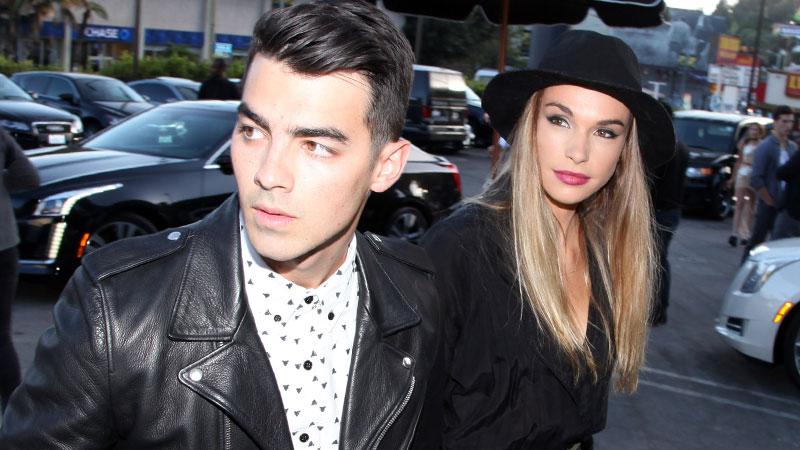 Joe Jonas has ended his relationship with Blanda Eggenschwiler after two years of dating— and those close to the singer couldn't be happier.
"She was always picking a fight with Joe and putting him down," a friend of the Jonas Brothers star tells RadarOnline.com exclusively. "Joe has been unhappy for a long time now, and she was one of the main reasons."
"Joe did not bring Blanda with him to Chicago to Lollapalooza this past weekend," the source adds. "He seemed to be happy and relaxed, which was a nice change."
Article continues below advertisement
According to the source, Jonas' partying escalated after he began dating the model and artist in 2012. "Before meeting Blanda, Joe would go out and have fun, but not nearly as much as when they became a couple," the insider explains. "She wanted to go out all the time, like every night."
Jonas' loved ones are "relieved" that he finally decided to end the relationship.
"His family did not like Blanda at all. Everyone was always telling Joe that she was using him and he would not listen," the source claims.
As is the case in many celebrity relationships, jealousy also played a major role in the romance's demise.
"She was incredibly jealous of all of his friendships with women, and she hated how women would throw themselves all over him," says the source. "It eventually got to the point where Joe could not take it anymore."
As far as the two remaining friends, as Jonas' break-up statement claims, the source adds, "I definitely do not see that happening."
Do you think that Joe made the right decision by leaving Blanda? Sound off in the comments.