Was This The REAL Reason Behind The Band's Sudden Cancelled Concert Tour? New Report Claims Joe Jonas Has A 'Secret Drug Addiction'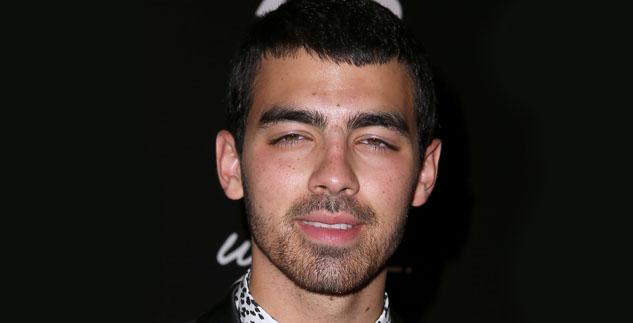 When the Jonas Brothers canceled their tour just two days before it was set to kickoff fans were shocked and disappointed, but a new report points the finger at Joe Jonas, claiming the middle brother has a secret drug problem that prevented the band from touring.
"He's been dealing with substance abuse issues for quite some time," an insider told Star magazine of Joe, noting that his management team, friends and family "have been begging him to seek help.
Article continues below advertisement
"The tour would have never survived with how Joe was behaving."
The brothers — Kevin, 25, Joe, 24 and Nick, 21 -- have long maintained a wholesome reputation with fans, including purity until marriage, despite reports in March of a sex tape existing between Joe and girlfriend Blanda Eggenschwiler.
Joe's rep dismissed the story saying, "There is no truth or validity to the story. It is completely false."
But sources tell Star magazine that if Joe's team had looked deeper into the sex tape accusations instead of laughing it off, they may have uncovered his downward spiral.
"At this point, Nick and Kevin don't care what is going on with the band, they just want to see their brother healthy," a source told the mag.
"They've had discussions with Joe about their fears for him and the importance of getting help."
Nick Jonas: Who's Jane Fonda & Jim Morrison?
And it looks like he has — Joe has been recently photographed with drug-addiction specialist, Mike Bayer, who also worked with his ex-girlfriend, Demi Lovato.
"Everyone is rooting for Joe to get healthy," the source added.
For all the latest on Joe's alleged drug problem and the Jonas Brothers, pick up the latest issue of Star magazine on newsstands Thursday.