Nick Jonas: Who's Jane Fonda & Jim Morrison?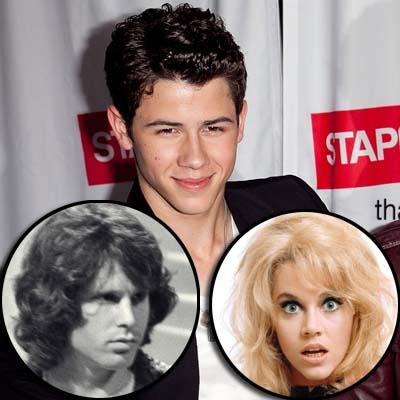 The youngest of the singing Jonas Brothers, 18-year-old Nick Jonas, just bought himself a $5 million-plus penthouse in Hollywood, Calif., and had it nicely furnished by a star of HGTV's Design On a Dime.
He liked everything hot designer Kahi Lee put into the crib at The Residences at the W Hollywood -- except for two photos on the wall.
"The only pieces he asked me to take down were the portraits of Jane Fonda and Jim Morrison," Lee wrote on her Facebook page. "And I'm pretty sure it's because he doesn't know who they are. He was born in 1992 after all."
Article continues below advertisement