So Much Love! Celeb Pals Rally For Joan Rivers' Recovery As Beloved Star Remains On Life Support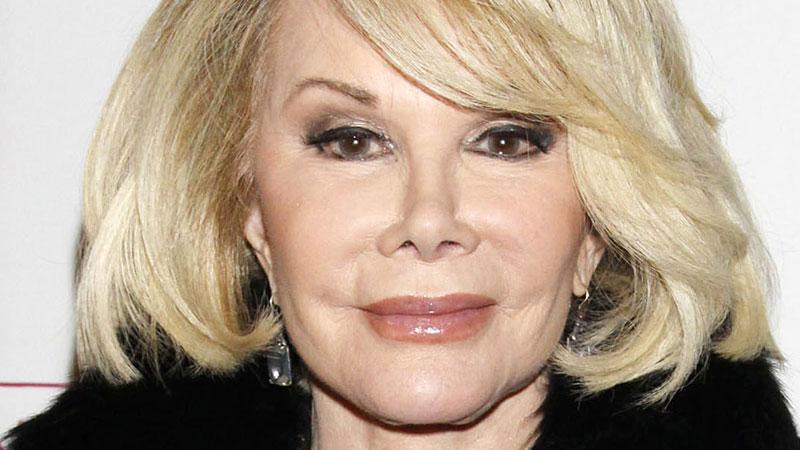 Joan Rivers has made stinging jokes about most of Hollywood- but the ailing funny woman still has countless celebrity friends rooting for her recovery.
The 81-year-old Fashion Police hostess, who is reportedly now on life support after she stopped breathing during a routine throat surgery on Thursday morning, has been the subject of many famous Twitter accounts this weekend.
"Good luck and best wishes to my dear friend, the wonderful and very talented Joan Rivers! Winner of Celebrity Apprentice, amazing woman," Donald Trump posted on August 28. The next day, he encouraged his pal to "get well soon" and "keep fighting."
Article continues below advertisement
Fellow comedienne Ellen DeGeneres wrote to Rivers she's "sending lots of love your way."
Though Rivers often took jabs at actress Lena Dunham on her E! show, the Girls star had only love for the acid-tongued jokester last night.
"Being ripped a new one by you is an honor to be treasured," she said.
"4 the first time in years I got down on my knees & prayed tonight!" the British reality star said, referring to Rivers as "grandma."
"Even though Joan's the strongest woman I know, every single prayer counts," Rancic told her more than three million followers.