Officials: Oregon Mother Jennifer Huston Killed Herself Via Asphyxiation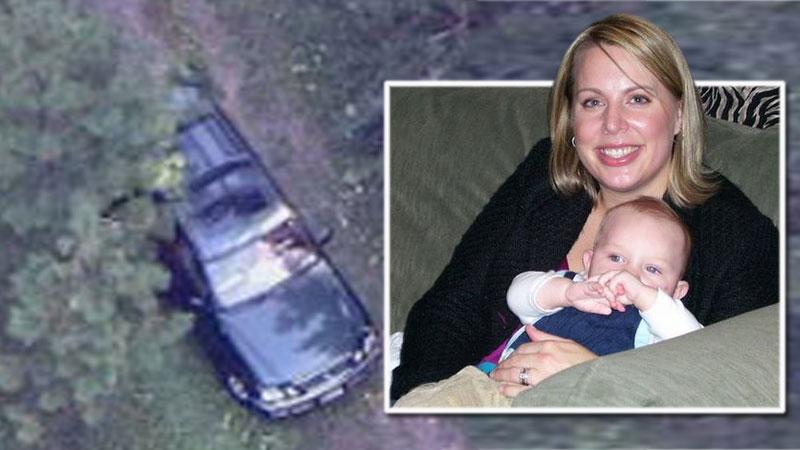 Authorities from the Oregon State Medical Examiner's Office Wednesday ruled the death of Dundee, Ore. woman Jennifer Huston a suicide via asphyxiation.
As we previously reported, the mother-of-two, whose mysterious disappearance made national headlines and launched social media-driven searches, was found dead Tuesday in a rural area of Sheridan, Ore., about 25 miles southwest of her residence. She left "a note addressed to members of her family," according to the Newberg-Dundee Police Department.
Article continues below advertisement
"Our hearts ache today; we have lost our first born child," Huston's parents Bill and Deborah Turner said in a statement. "We have lost a wife and a mother.
"We don't know what lead Jennifer to this dark place and to this end and perhaps never will understand this."
Police said they "have not been able to establish any connection to the property owners where the vehicle was discovered, and Jennifer Huston," nor was there "evidence of a crash or damage to her vehicle and the fuel gauge was registering as full."
Watch the video on RadarOnline.com:
In nearly two weeks since her Jul. 24 vanishing, authorities had been searching for Huston, who was last seen alive withdrawing cash from an ATM and buying trail mix, Gatorade and sleeping pills at a Rite Aid store. Police said the box of pills had been emptied, though whether she consumed any or not will have to be determined via pending toxicology tests. Law enforcement experts found no red flags when auditing her cell phone.
Jennifer is survived by husband Kallen Huston and two boys, ages 6 and 2. Her family said they will soon announce the date and place of a memorial they're planning on holding.