Angelina Fears History Repeating Itself: She Forbids Brad From Doing Love Scenes With Any Other Actress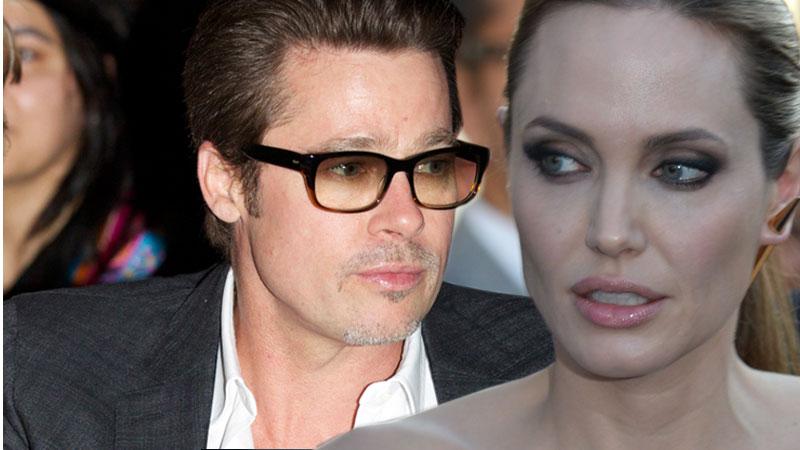 Angelina Jolie has forbidden partner Brad Pitt from doing steamy love scenes with any other actresses.
According to the new issue of The National ENQUIRER, Jolie -- who fell in love with Pitt on set while he was still married to Jennifer Aniston -- fears history repeating itself.
So, her solution is simple, a source told The ENQUIRER: "Angelina has forbidden Brad to do love scenes on camera with any other woman except her. She's told him that she just doesn't think it's appropriate anymore."
Article continues below advertisement
The couple, who still haven't married but are raising six kids together, couldn't resist their chemistry when they were co-stars in the movie Mr. & Mrs. Smith in 2004. Sadly for Pitt's then-wife Aniston, his involvement with Jolie broke up their marriage.
Now sources tell The ENQUIRER that Jolie, 39, is making sure she's the only one bedding Brad on the screen—in their upcoming movie By The Sea, in which they play a married couple.
As The ENQUIRER article notes, the last sex scene Pitt, 50, performed was with Cate Blanchett in 2008's The Curious Case of Benjamin Button.
For more on Jolie's ultimatum, pick up the new issue of The National ENQUIRER, on stands now.