He's Out: Tony Stewart To Skip Second Consecutive Race Since Kevin Ward Jr.'s Death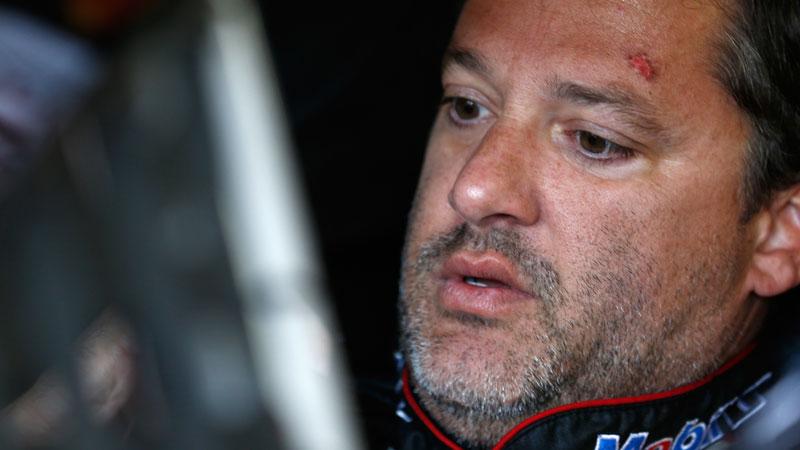 Tony Stewart is continuing his NASCAR hiatus.
Soon after Kevin Ward Jr.'s funeral took place, Stewart's team announced that the racer would be sitting out of his second consecutive race since he accidentally killed the 20-year-old driver.
Stewart-Haas Racing said that Stewart "decided not to compete" in the NASCAR Sprint Cup Series. But Jeff Burton will be driving his car instead.
Beyond the race this weekend, Stewart's future racing plans "have yet to be determined," his team said Thursday. Stewart, 43, also pulled out of a race in New York last weekend.
Article continues below advertisement
As RadarOnline.com previously reported, Ward died Saturday night in a tragic accident during a race at Canandaigua track. Stewart bumped Ward's car, causing him to swerve into the wall. But despite surviving the crash, the tragedy occurs afterwards.
Ward can be seen in a video getting out of his vehicle and walking onto the dirt track while angrily gesturing at his fellow driver. The three-time Sprint Cup champion clipped Ward as he drove by, killing the 20-year-old driver.