Kevin Ward Jr.'s Grieving Father Highly Skeptical Tony Stewart Wasn't Aware Of His Actions In Crash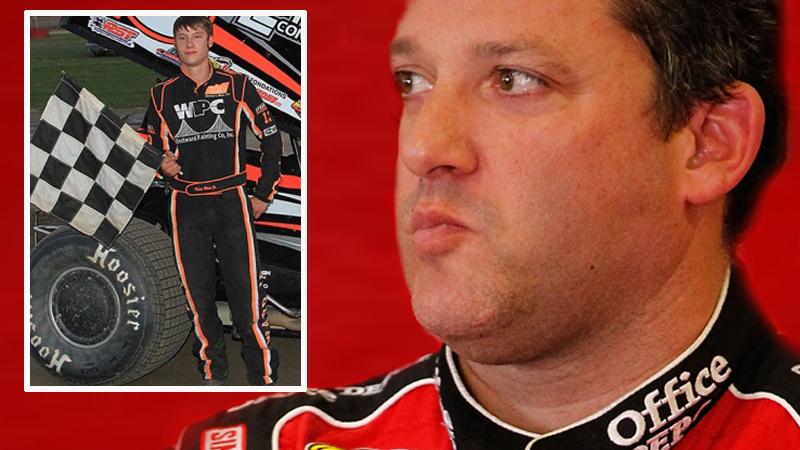 Kevin Ward Sr., the father of the auto racer who was fatally struck by NASCAR champ Tony Stewart's car Saturday, is skeptical the racing vet wasn't aware of the dangerous track tactics he employed in the incident that killed his son, 20-year-old Kevin Ward Jr.
"Tony Stewart was the best damn driver by far on the track that night," the grieving parent told The Syracuse Post-Standard. "Why he had to go up as high as he did and hog my son, there's no reason for it.
Article continues below advertisement
"Apparently, Tony Stewart was the only one driving out there who didn't see him."
The father deduced the three-time champion's silence on the matter, save for a canned statement, as a means to protect himself with an ongoing probe regarding the incident.
"The one person that knows what happened that night is possibly facing 10 years in prison," he said. "Is he going to say what he's done?"
As we previously reported, in a video of the deadly incident a fan recorded, Ward's #13 vehicle was swiped by Stewart's #14. An irate Ward got out of his car and began stomping on the track, pointing at Stewart's car; when he approached closely, Stewart's car fishtailed and struck Ward, dragging his body onto the track.
The ensuing investigation could potentially take months, as police continue to interview witnesses, gather for any videos taken and survey the lighting conditions at New York's Canandaigua Motorsports Park, where the young racer was hit.
Ward's funeral will be held today at Boonville, New York's Trainor Funeral Home.
"He was just a very God-gifted kid," Ward Sr. said in the Tuesday chat. "I think he slept with a smile on his face."