Exclusive
Daddy Diss? 'RHONY' Star George Teichner Speaks Out After Daughter Aviva Drescher Skips Wedding: 'We Do Not Live Our Lives For Showbiz'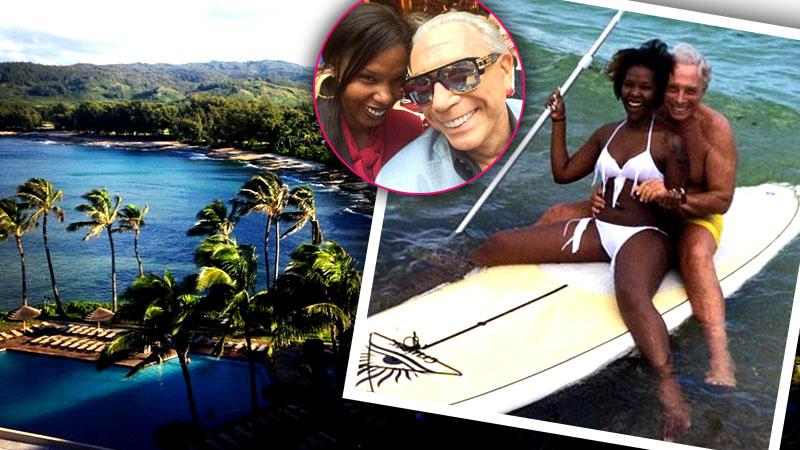 George Teichner and Dana Cody's engagement made for primetime fodder on The Real Housewives of New York City. But when it came time to say "I do," the cameras weren't rolling — and his reality star daughter Aviva Drescher wasn't there! Now, Teichner is speaking out to RadarOnline.com about the snub, and why the couple have decided to shun the limelight.
Listen! 'RHOP' star Wendy Osefo breaks down the "most intense fight in the show's history" in under 2 minutes.
Article continues below advertisement
The newlyweds traded in what was sure to be public spectacle for a private affair when they got married Aug. 4. And the elopement was perfectly planned that way, Teichner told RadarOnline.com exclusively.
"Our wedding was purely born from love! We do not live our lives for showbiz – rather for each other," the Housewives star told RadarOnline.com while on his honeymoon at Hawaii's Turtle Bay Resort. "I proposed marriage to Cody and she accepted, becoming engaged on RHONY, to share this special time in my life with my daughter Aviva, and to let people know that true love really exists.
And despite the large age gap – he's 76 and she's 25! – their love is all that matters," he says.
"Notwithstanding ageism, racism, and cultural chasm. Unlike the latest fad -- marrying for showbiz and its accompanying notoriety, narcissism, fortune and fawners, Cody and I married for eternal love… which is priceless," he insisted. "We quasi eloped to get married on the beach in Malibu, whilst standing in the Pacific Ocean. It was a beautiful, meaningful wedding -- a special moment in time for Cody and me!"
But, diehard Bravo fans don't have to fret. Even though his daughter Drescher didn't make the guest list this time around, it doesn't mean a TV wedding isn't in the works.
"Our formal marriage ceremony and festivity with family and good friends in attendance -- lavish de facto Jewish ceremony (Cody's choice) — will be either in Manhattan or South Beach or both!" he said, adding in his signature eloquence: "Do know -- We love God, God is love, live in love."