Exclusive
Conrad Crash Victim's Wife Thinks The Hilton Heir Will 'Buy His Way Out' Of Trouble -- 'He's Going To Kill Somebody!'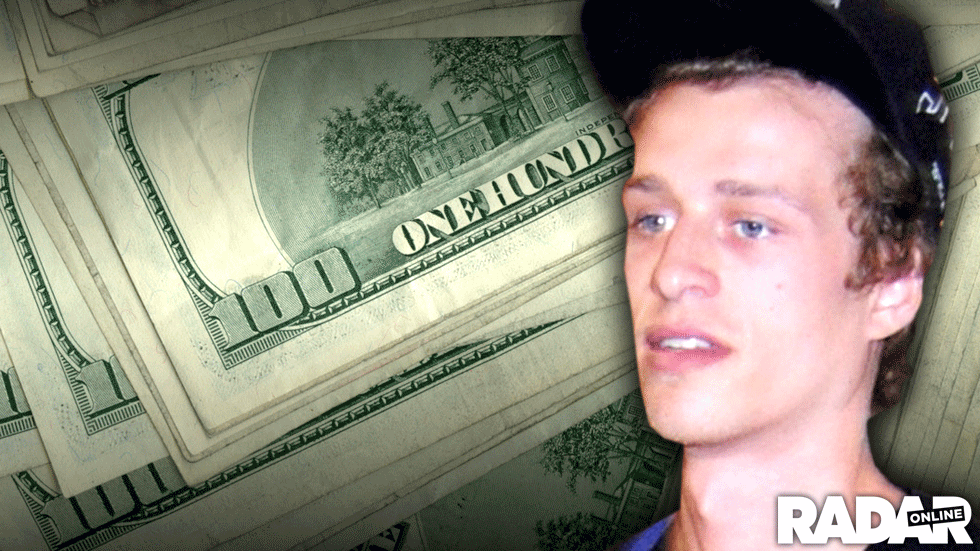 Conrad Hilton's current condition remains unknown after he allegedly caused a major car accident over the weekend, but the victim's family is outraged that the hotel heir has the ability to "buy his way out" of trouble, RadarOnline.com has exclusively learned.
On Saturday afternoon Hilton's BMW collided with the rear end of a 1971 Volkswagen Beetle, driven by Philip Singler, whose wife Shelley tells RadarOnline.com she's just "grateful that he was able to walk away" uninjured.
Article continues below advertisement
"I'm aware that the guy who did this is going to be able to buy his way out of this," Shelley said of Hilton, alluding to the family's multi-million dollar net-worth.
"I do hope charges are filed on this boy… What I really wanna see is that little twit do community service! He's done this before …he's going to kill somebody. I don't care how much money he has, he's screwed up."
Shelley acknowledged it was cynical, but maintains her notion that Hilton's wealthy family would try to "circle the wagons" when it comes to dealing with the aftermath.
"Philip didn't see much. It was split-second, he looked up in his mirror and saw a whole bunch of black," Shelley told RadarOnline.com of the Palm Springs, Calif. accident.
"He's been having overheating issues and was all the way in the right lane only going abut 55 mph and was behind a semi, so we're not sure how he even managed to get hit. Sounds like Hilton was trying to pass on the shoulder and I heard he'd done it several times earlier before the crash while driving way too fast."
Article continues below advertisement
So far no charges have been filed by the California Highway Patrol but they did acknowledge on Tuesday that Hilton was allegedly hot-rodding it before the crash and a U.S. Forest Service park ranger tried to stop him for speeding and passing on the right shoulder, but was unsuccessful.
"We've been calling the police and we have the traffic report but it's only one page and we're told the full report will be ready in 6-10 business days," she said.
"Philip was kind of upset yesterday because of the time he had to take off work and lost wages."
And believe it or not, Shelley attributes her husband's well-being to his tricked out Volkswagen!
"It's custom built so he's got custom this and custom that, so I'm hoping the insurance will cover the parts and the labor," she told RadarOnline.com.
"The customizing he did, saved his life. He's got a 5-point racing harness, racing seats and in the back he's got this huge butt with huge fenders to accommodated extra wide tires and the mechanic said that kept the car from rolling and the 5-point harness kept him in place. He has a rolling cage too just in case, which I insisted on."
Do you think Hilton should be held responsible for Singler's car damage and lost wages? Sound off in the comments below…