Camille Grammer Asks A Judge Stop Her From Handing Over Medical Records, Texts & Emails In Ex Dimitri Charalambopoulos' Defamation Lawsuit -- Read The Court Documents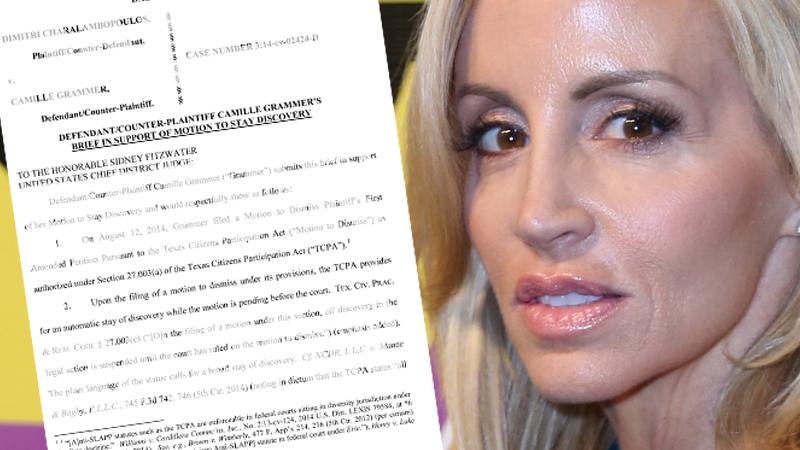 Article continues below advertisement
Grammer is now refusing to give the court extensive medical records, personal photos, text messages and emails related to the case.
"Not only would production of the documents be costly and time consuming, but many of the items that Plaintiff seeks contain private and sensitive medical information that Grammer should not be forced to produce," attorneys for the 45-year-old argue in Texas district court documents.
MORE ON:
Celebrity Justice
In addition, Grammer filed a motion to dismiss her ex's lawsuit on August 12.
"Grammer's statements to third parties such as doctors, media outlets, and on social media implicate Grammer's exercise of her right of free speech under the TCPA because they are statements 'made in connection with a matter of public concern,' her attorneys claim in court papers.
The judge has not yet made a decision on her motion. Her lawyers tell RadarOnline.com the "motion to stay" is standard practice in any anti-SLAAP lawsuit filed in Texas. Such lawsuits allow an individual to file a motion to strike a complaint filed based on a free speech.
Grammer dated Charalambopoupos for two years until the alleged beating shattered their romance.
"This man belongs behind bars!" she tweeted soon after the incident.
Though police initially charged Charalambopoulos with assault, a grand jury dismissed the case due to lack of evidence in May.