Exclusive
Camille Grammer's Ex-Boyfriend Charged Over Alleged Assault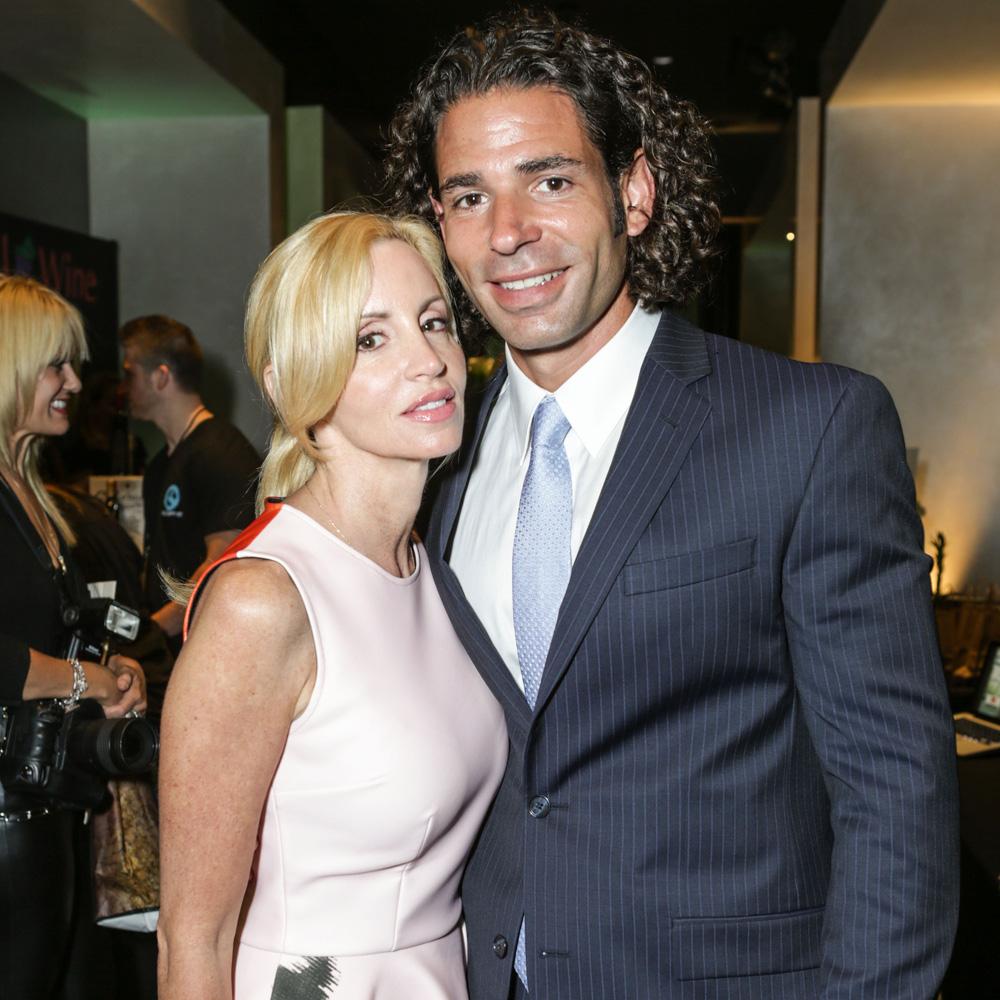 The ex-boyfriend of Camille Grammer has been charged for allegedly beating the former Real Housewives of Beverly Hills star, RadarOnline.com has learned.
On Friday, Nov. 23, authorities in Texas charged Dimitri Charalambopoulos with assault of a family member and impeding breath, a felony in the state of Texas.
According to the Harris County District Attorney's Office, the 36-year-old appeared in court Monday and posted a non-arrest bond of $5,000.
Article continues below advertisement
As RadarOnline.com first revealed, the charges stem from an incident at the luxury Hotel Zaza in Houston, where the ex-wife of Frasier actor Kelsey Grammer was recovering after undergoing surgery for endometrial cancer.
In court documents, Grammar alleged that Charalambopoulos "succeeded in pulling out swaths of my hair and gave me a large, painful contusion on the side of my head," then "squeezed my nose between his fingers and pushed upward forcefully, meanwhile covering my mouth in an attempt to silence me and to prevent me from breathing.
"I experienced great pain in my nose and became afraid for my life as a consequence," the reality star said, adding that "he wrestled me on the hotel bed, repeatedly slamming my head and face into the furniture, and eventually he succeeded in completely immobilizing me."
Charalambopoulos has denied the abuse charges.