Camille Grammer's Horrible Secret -- Shocking Abuse Photos Released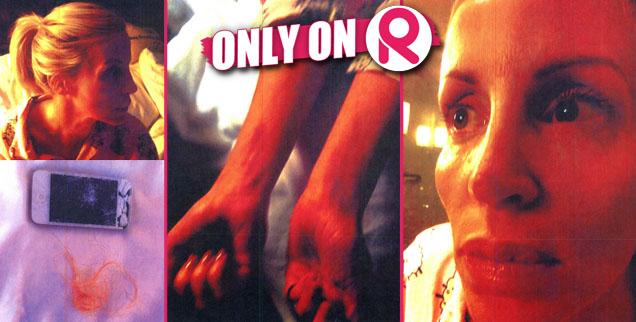 Article continues below advertisement
Included in Grammer's request for the restraining order are nine photos that were submitted to the Houston Police Department in black and white, showing what is alleged to be the aftermath of Charalambopoulos' attack on the former Real Housewives of Beverly Hills star — including her smashed iPhone next to clumps of hair he had pulled right from her head.
Close-up shots of Grammer's face, arms and hands which she states show bruising, including "on the side of my head was manifest: a large, swollen, painful bruise."
The explosive photos combined with Grammer's filed police report of what happened that night in Houston were enough for a judge to grant the temporary restraining order.
To see all of the photos included in the report, click here and click here to read the full restraining order.
Stay with RadarOnline.com as the story develops…