Exclusive
Camille Grammer Intends On Filing Police Report Against Ex-Boyfriend Dimitri Charalambopoulos, Alleging Physical Assault: Source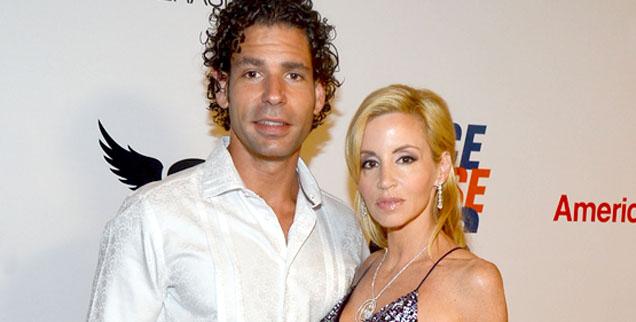 Article continues below advertisement
"Things between them had been bad for awhile," one source said, adding that Camille "ended it because she was over his antics."
As we previously reported, Grammer opened up about the startling turn of events in a series of tweets Monday, but never named Charalambopoulos as the alleged perpetrator.
Grammer shocked followers on Twitter by releasing the following messages:
Bombarded with questions and well-wishes from followers and fans, Grammer, who split from her actor husband in 2011, explained that she was in fear for her life and has been working with authorities and attorneys to explore options.
(The following tweet has since been removed.)
When asked by one follower if she was hurt, Grammer candidly answered: "Yes."
Attempts to reach Charalambopoulos for comment on Monday — after Grammer's tweets went public — were unsuccessful.