Reports Claim Beyoncé And Jay Z Could Enter Custody Battle Over Blue Ivy In Near Future Amid Rumors of Cheating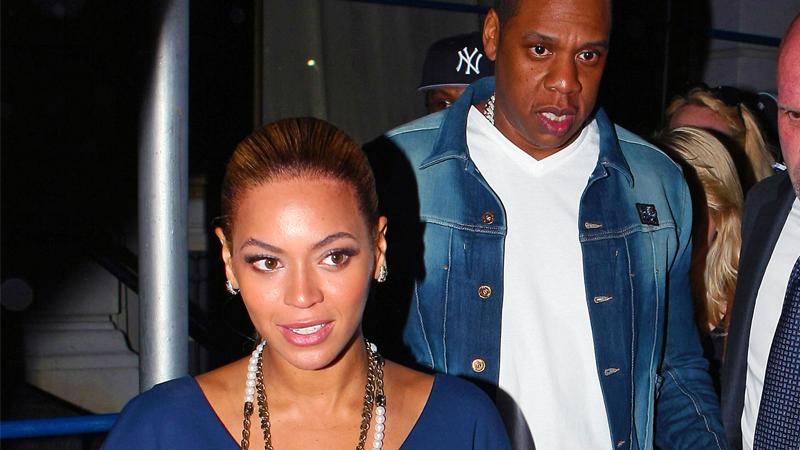 The rumors about Beyoncé and Jay Z's crumbling marriage continue to swirl amid rumors of the rapper's philandering. But according to new reports, there could be a custody battle for Blue Ivy in the near future.
"There has been tension between them for a while," a source told People. "To be honest I thought they were going to get divorced before Blue Ivy was born."
The unnamed source goes on to talk about how the power couple's day-to-day life is all about business. But Blue Ivy remains the "centerpiece" of their marriage.
Article continues below advertisement
Despite Jay Z's alleged behavior being listed as the reason for the potential divorce,reports sayJay Z is suspicious of Beyoncé's close relationship with a member of her security team named Julius de Boer.
As RadarOnline.com previously reported exclusively, Beyoncé's security team has launched a search for a new "Fulltime Executive Protection Officer." The job posting has some thinking that she could be firing her alleged boyfriend-on-the-side to save her marriage.
De Boer has been present for many of the couple's awkward interactions, making him an "awkward third wheel" during performances and other events.
"The two of them walked off the main stage to a stage at the fifty yard line together," an eyewitness told Radar. "But Jay Z walked five feet in front of Beyoncé without looking behind, and it was Julius who carried her train and made sure she got to the stage OK. It was very bizarre."