Is The Engagement Over? Brad Storms Out After He Discovers Angelina's Party Past With Model Jailed For Sick Sex Crimes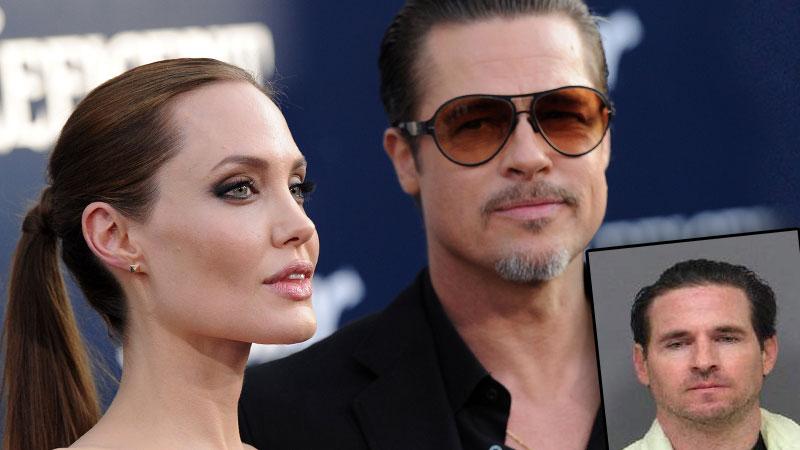 Angelina Jolie's troubled past is haunting her once again.
The National ENQUIRER can exclusively reveal that the activist actress is on rocky ground with Brad Pitt, 50, after her longtime fiancé learned she once partied with a convict jailed for sex crimes.
After Jolie, now 39, won a coveted Oscar in 2000 for her role in Girl, Interrupted, she cozied up to model Dean Kelly, who pled guilty to sexual battery and felony carnal knowledge of a juvenile after initially being charged with raping two girls— one 14 and one 17— in 2005. Investigators also said they found a flash drive with child pornography in his home.
Article continues below advertisement
EXCLUSIVE DOCUMENTS: Angelina Jolie Sued AGAIN Over 'Blood And Honey' Movie
He has been locked up since violating probation last November.
The Enquirer has obtained exclusive photos of Aerosmith music video star Kelly with his arm around a beaming Jolie at Vanity Fair's post-Academy Awards bash more than 14 year ago.
"Brad is humiliated," a source tells The Enquirer. "After he saw the photos of his fiancée with Dean, he stormed out of the house just to calm down. He's embarrassed, upset and sounds ready to bail."
Just last month, The Enquirer exposed a video of now mother of six Jolie hanging out in a dirty drug den in 1998.
Franklin Meyer, 68, claims he sold cocaine and heroin to the grungy star, and filmed a 16-minute video with her permission.
For more on the actress' relationship with the convict, read the new issue of The National ENQUIRER.